Posted by Colleen Cashio on May 2nd 2019
Having clean, filtered water while on a backpacking trip can sometimes be tricky. Of course you would never want to haul gallons of water with you. Why take on more weight when you are already carrying a sleeping bag, pad, clothes, food, lights, etc.? Depending on the extent of the hike or the number of participants, there just so happens to be a great company with some amazing products to fit your needs.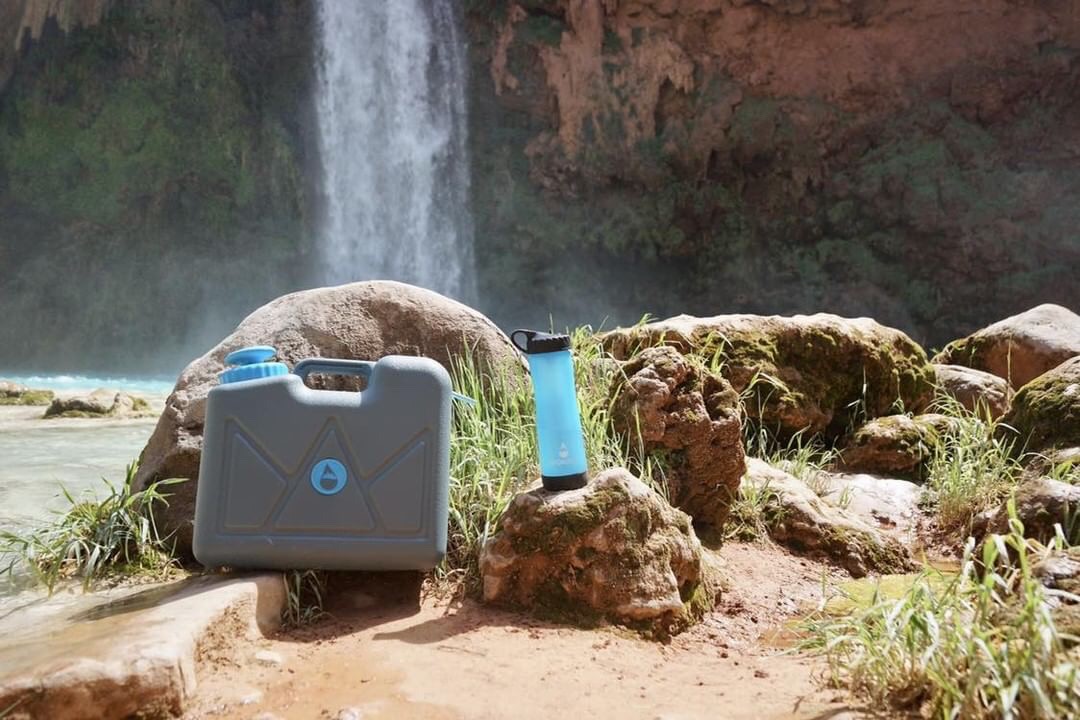 The HydroBlu Jerry Can
For our most recent hike down into the Grand Canyon we needed lots of water for all 6 of us. That is a lot of water for each of us to drink and use to boil for food and also coffee. With this in mind, we knew we needed a Jerry can to hold a few gallons for each day. And luckily for us, we found the perfect one. The HydroBlu Pressurized Jerry Can with Water Filter and Virus package did all we wanted and more. The Jerry Can holds up to 4 gallons of water. With the Virus filter attached, you can ensure that just about any water you come across will be safe to drink. The HydroBlu Jerry Can comes equipped with a 0.1 and 0.02 Micron hollow fiber membrane. The filter removes 99.999% of all bacteria, such as E.coli, salmonella, and cholera. It also removes 99.999% of all protozoan cysts, including giardia, cryptosporidium and other protozoa, and also removes 99.999% of all viruses. The filter life works for up to 10,000 gallons. Who knew a single filter could do that?! We felt safe knowing our water was filtered and clean, even if the water was coming from a spring. And since the Jerry can is pressurized it makes filling a bottle or a JetBoil EASY!! With only a few pumps of the can, you can essentially have a flow rate of 1 gallon in 3 minutes. That`'s enough flow to take a shower if you wanted or wash your feet off before entering the tent or better yet, bathing the dog before he/she enters the tent. The Jerry Can is a must for big groups or extended stays in the outdoors, if you have space to carry the can of course.
If you aren't so sure about lugging around a 4 gallon can there are 2 other products from HydroBlu that are useful for your next trip.
---
The Versa Flow w/ 3L Reservoir
This nifty little gem is small enough to be in your pocket or the smallest zipper pouch in you backpack. But, since its so useful, you won't have it in your pocket or backpack for long. With the ability to screw onto a plastic water bottle, attach to a hydration bladder pack, used inline for a gravity feed, or as a straw allowing you to drink directly from the water source, you can see just how useful it is. The filter inside the Versa Flow is the same hollow fiber membrane used in the Jerry Can, being able to remove 99.999% of all bacteria and Protozoan cysts, Giardia, Cryptosporidium, E. Coli, Salmonella and more. The Versa Flow filter will last for up to 100,000 gallons.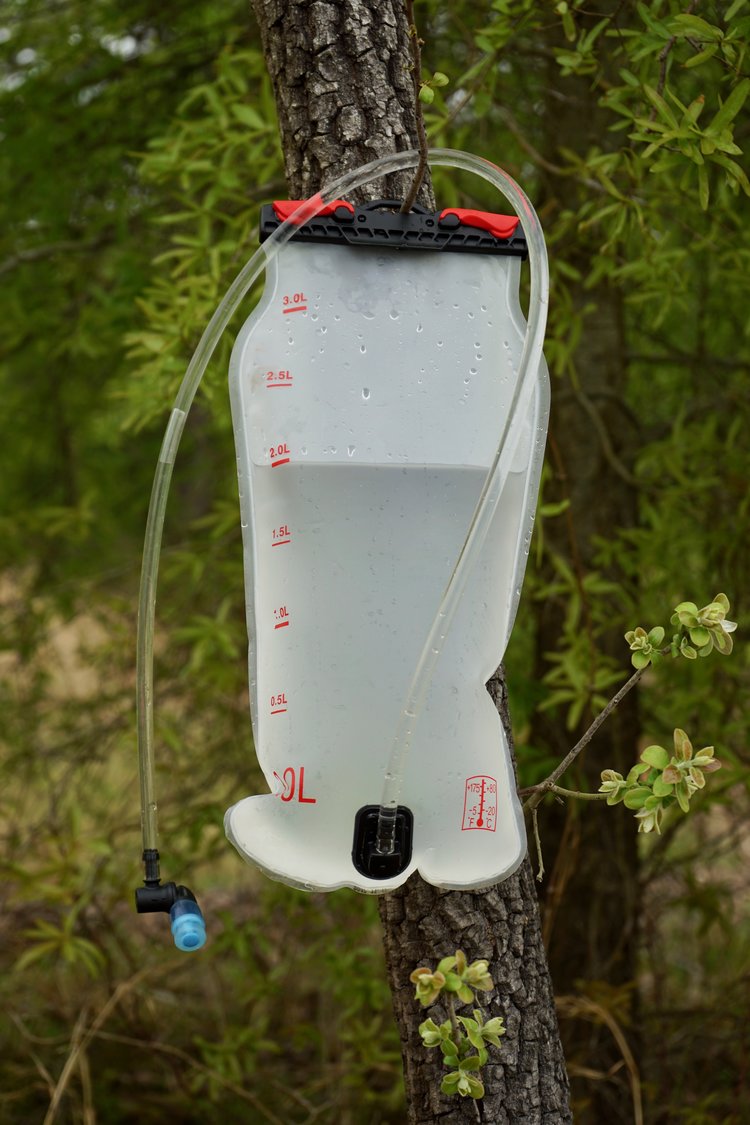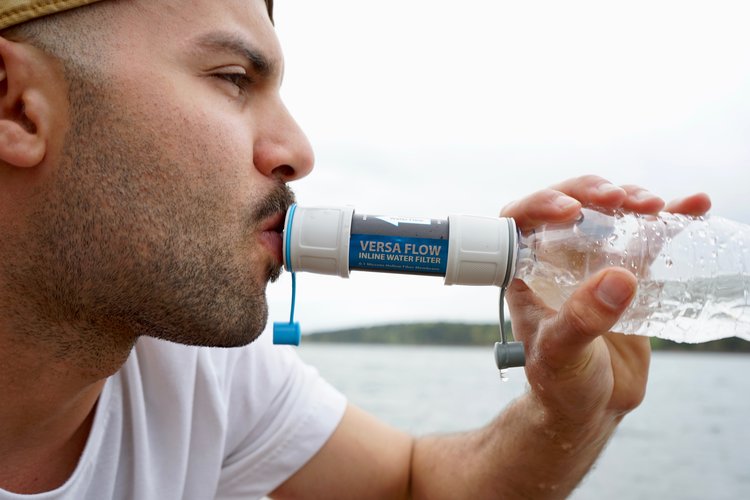 ---
The Clear Flow Bottle w/ Filter
We used this Water Bottle the whole trip and still use it at home. This BPA free bottle can hold 24oz and can filter up to 1,500 liters/400 gallons. The filter removes the same amount of bacteria as the Versa Flow does. A neat feature about the Clear Flow is that if you are not our hiking or backpacking and know you can get clean water, the filter can easily be removed and an ordinary straw from a normal water bottle can be added. Doubling the use of this bottle- so now its not just your adventuring bottle. Its your everyday bottle!
As you can see, the products at HydroBlu are very useful and they have a product for just about any circumstance.
You can check out all that HydroBlu has to offer here https://hydroblu.com and learn about all of their water projects and how they give back to countries all over the world.
---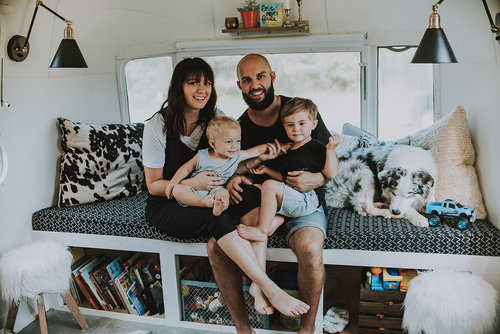 Get to know the Cashios:
An adventurous family made up of Mom, Dad, Zach and Collen, their 2 little boys Erza & Harvey and their pup Luna. A family who broke the social norm of a house with a white picket fence to chase their dreams and make memories with van life or airstream! Follow this incredible family on their Instagram @steadystreamincashios and their personal website Steady Streamin' Cashios