Posted by Travis Hess (Guest House)
Let me first start this review with the basis of who I am and what I enjoy doing. My name is Travis Hess, Army vet and avid shooter that is relatively new to the overland scene but have always been into survival techniques and the outdoors.
I am an Executive Protection Agent by trade and a Product Tester on the side. I currently work alongside many reputable companies like 3VGear, Front Runner Outfitters, Icon Vehicle Dynamics, Tred 4x4, Superesse Straps and Fubar Naturals. It is a passion of mine to do research on innovative products. Whether they be from big name companies or new startups. This research led me to this product and the amazing team behind it.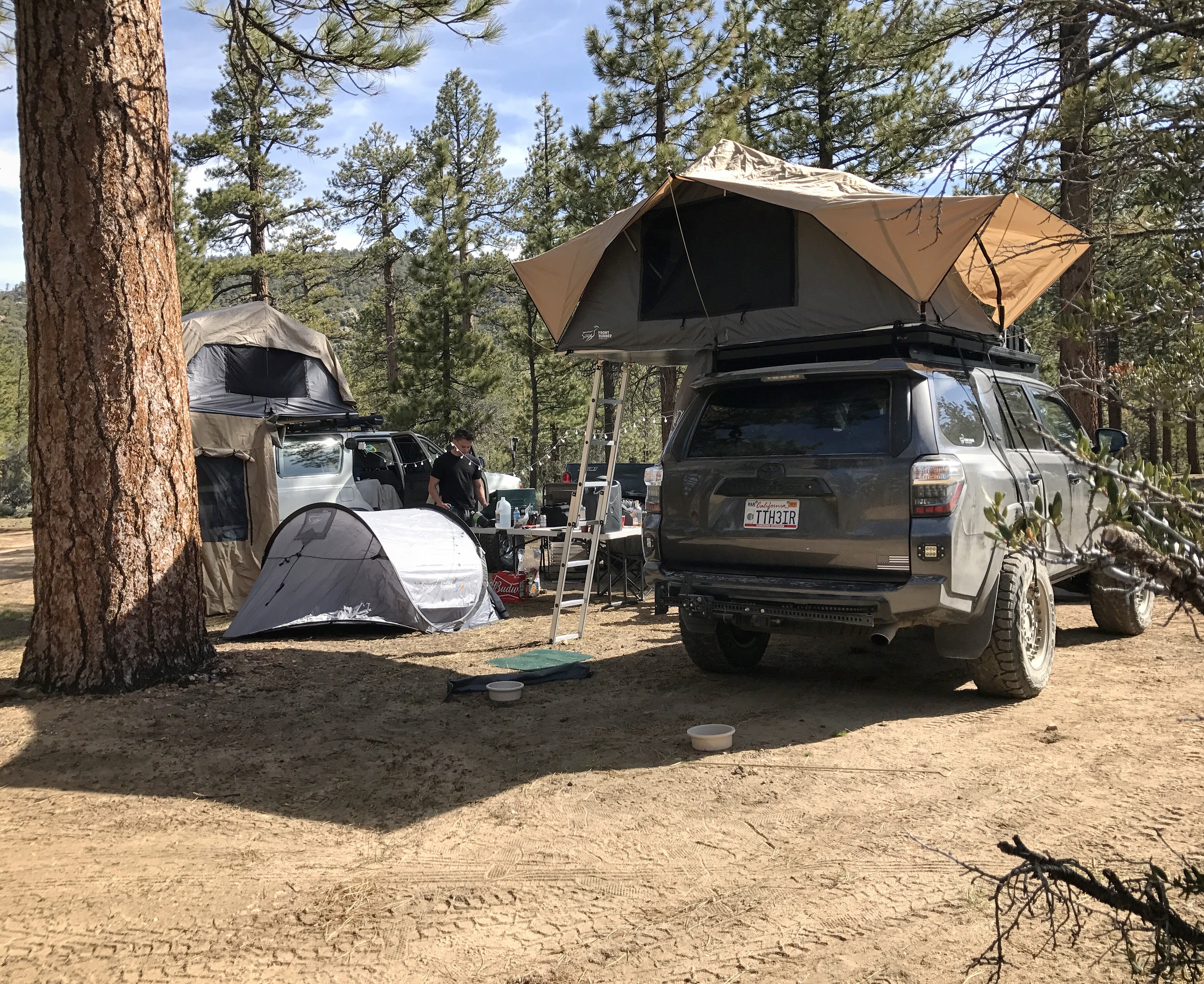 It is human nature to feel the need to explore beyond our backyard. Mark Twain once said, "Twenty years from now you will be more disappointed by the things you didn't do than by the ones you did do. So, throw off the bowlines, sail away from the safe harbor. Catch the trade winds in your sails. Explore. Dream. Discover" I may not sail the seas but I think the quote is applicable to any person who enjoys the outdoors. My choice in mode of exploration, is a 2016 Toyota 4Runner Trail. It is an amazing vehicle with more than enough bells and whistles that I am still trying to learn. I am all about innovative products that simplify the job out on the trail. And for that reason, I bring to you, the HydroBlu Pressurized Jerry Can with water filtration.
Who is HydroBlu?
They were founded at the base of the Wasatch Front mountain range in the great state of Utah. Their team consists of veterans, outdoor enthusiasts, hikers, backpackers, and survivalists. All with the same passion and fondness of the outdoors. The goal behind the company was to create a water filter that they themselves would use that would not break the bank of the consumer. Plus, you buy direct, so the prices can remain low. They strongly believe that everyone should have access to clean and safe drinking water.
All their products are simple to use, are chemical free and don't require electricity or a ton of accessories to operate. They have provided thousands of people within the Dominican Republic and Haiti access to clean water alongside the NPO, Brown Horse Projects. Needless to say, HydroBlu, isn't some "other" water filtration company. They are a company with not only a belief in their products but a belief in humanity. Clean water is essential to life, and this company provides that to those that don't have access to it.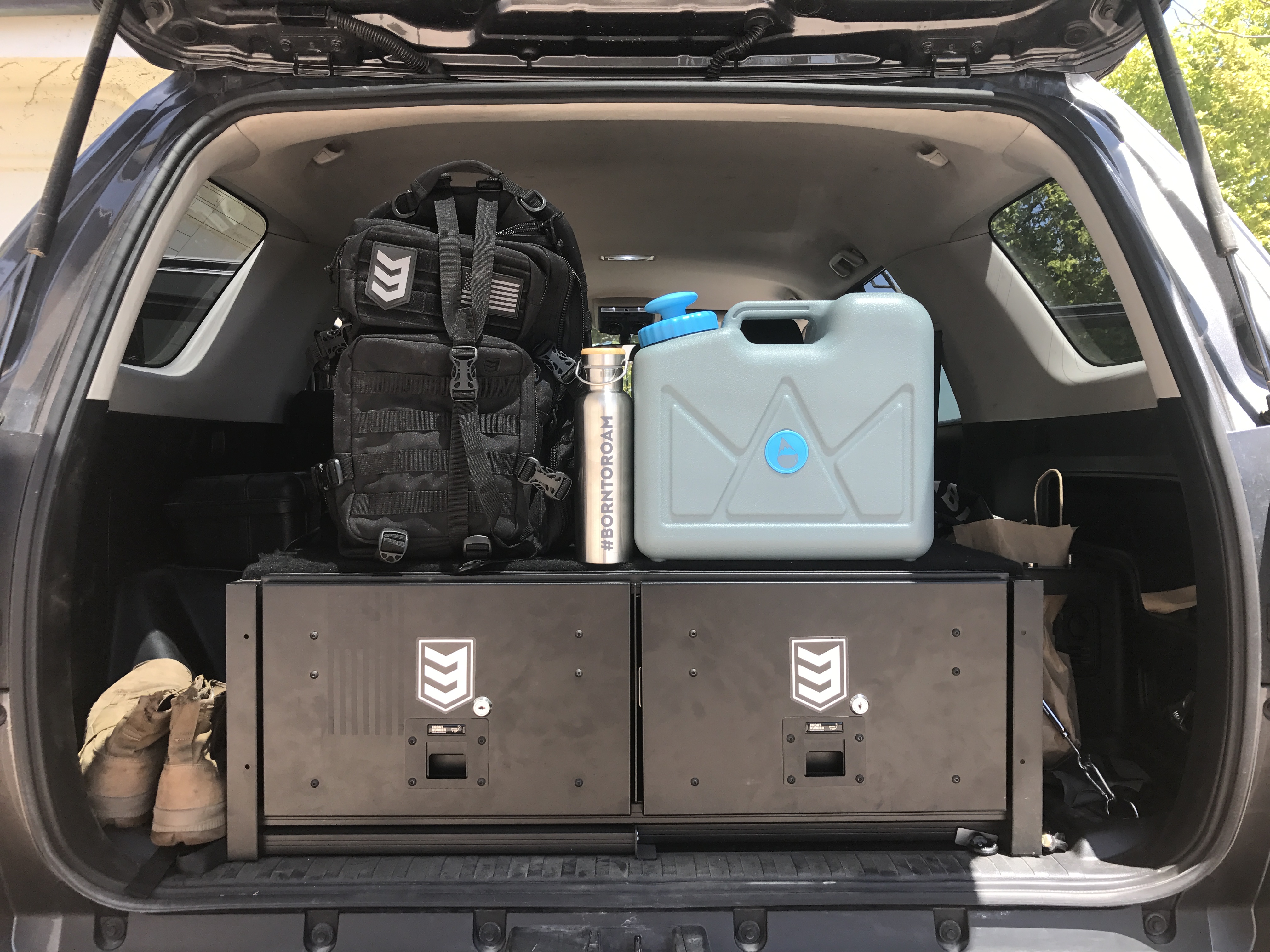 Overlanding and HydroBlu
For those that are into the outdoors scene and more accurately the overland scene, one of the most important items is water. And when we push out on the trail, water is not just used for drinking. It can be used for showering, washing dishes, and rinsing miscellaneous items off before storing away. One the issues I ran into was having to constantly monitor the use of the jerry can with purified water to insure enough was appropriated for drinking water depending on how long the trip was going to be. The downside of doing so for all the uses mentioned above is, you end up using valuable drinking water and in some ways wasting it away. So, I wanted to source an option that I could use solely for drinking with the ability to refill out on the trail.
I was looking for a jerry can type platform with an inline filter system that could filter large amounts of water without having to change filters constantly. So, I started to do some research and I stumbled upon HydroBlu. Mind you there are some other variations of the same idea for the most part. However, it either requires a change of filter relatively quick or it has a price tag over $200. Some of you may say, I'll just buy a lifestraw for $20 and call it a day. I really like the platform of the lifestraw and the ability to put it in your back pack and head out and I personally have on in my go bag. However, I was looking for an option to keep in the rig and the ability to easily refill out on the trail if I were, for some reason, to use all the water already stored in it. Plus, depending on the filter used from HydroBlu vs the 264 gallons from Lifestraw is quite a big gap.
First Impression
Shipping was very quick and the team was always available to answer my questions and met every one of my expectations. Customer service was exceptional and the knowledge of their product amongst the team was a definite plus too. Needless to say, I tore open the box like it was Christmas day and was already planning out a trip to use it.
How to Use
The assembly is so simple a caveman can do it. But, for those like myself who enjoy the process of going through instructions, there is an instruction sheet provided.
I do want to note for those that purchase, it will work better if you begin pumping with the valve open. It only takes 10-15 pumps before water will start flowing and then you would close the valve. Your can is now pressurized. Putting too much pressure though will strain the activated carbon module and will slow the flow of water when you go to use it.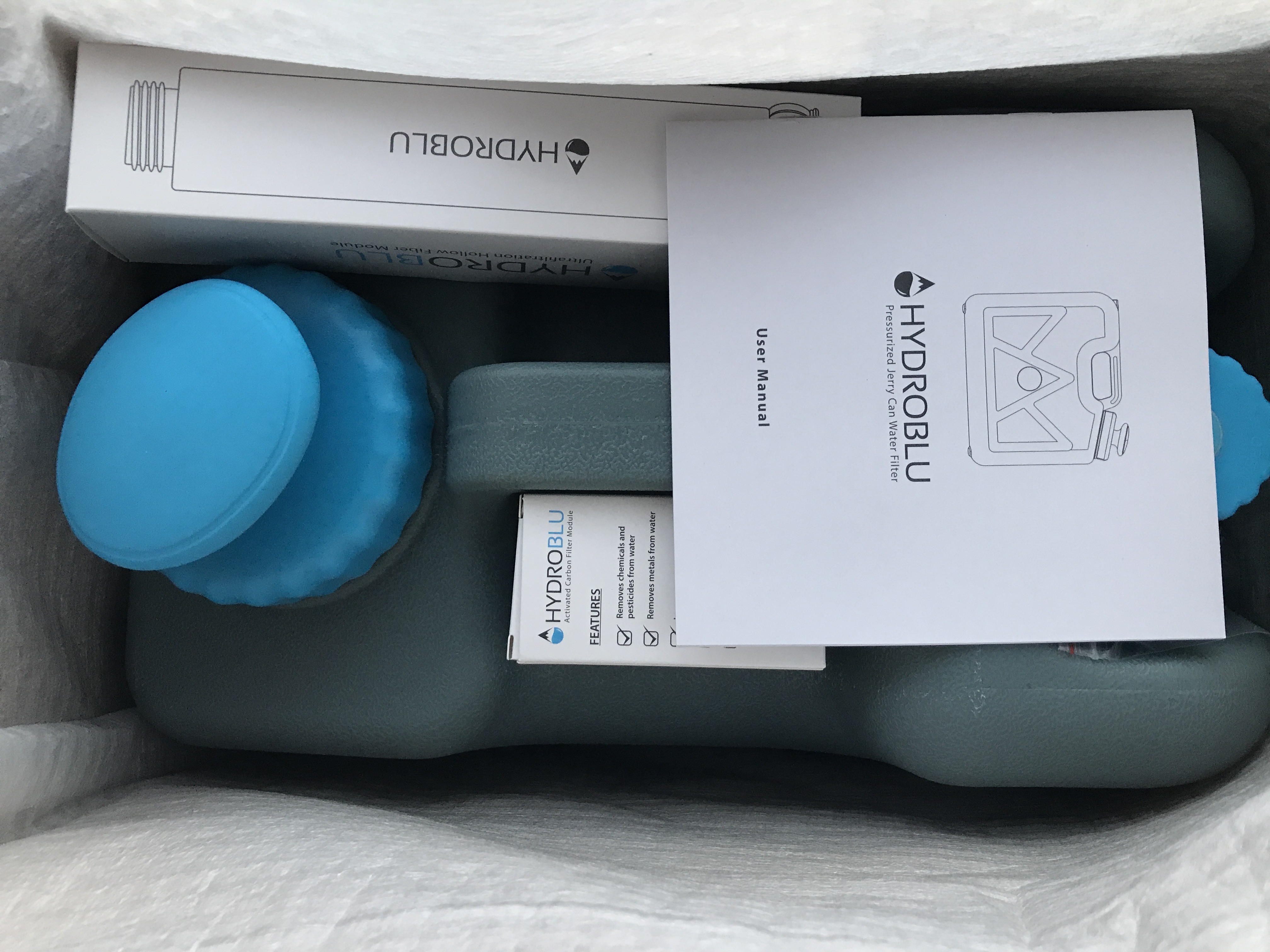 What do you get?
When you receive your HydroBlu jerry can, it will come in a medium sized box with a carrying handle with the 1x Pressurized Jerry can, 1 Ultrafiltration Hollow Fiber Filter, and 1 Activated Carbon Filter. I was really impressed in the packaging. Please see attached image to get the idea of size. Now, lets get into the technical specs:
Two Filters ( 1 Activated Carbon / 1 Hollow fiber)
Removes chemicals, heavy metalsm discoloration, bacteria, protozoan cysts, giardia, cryptosporidium, e coli, salmonella and other such water borne viruses
Ultrafiltration hollow fiber filter life is up to 10,000 gallons
Activated carbon filet life is up to 250 gallons
Weighs roughly 4.5 pounds
Why did I choose HydroBlu?
Very simple reason, price and usability. The price point is 169.95 which in my mind is very fare for the use you get out of it. The usability is extensive and can meet any need when out on the trail especially those that like to push out beyond normal means from civilization.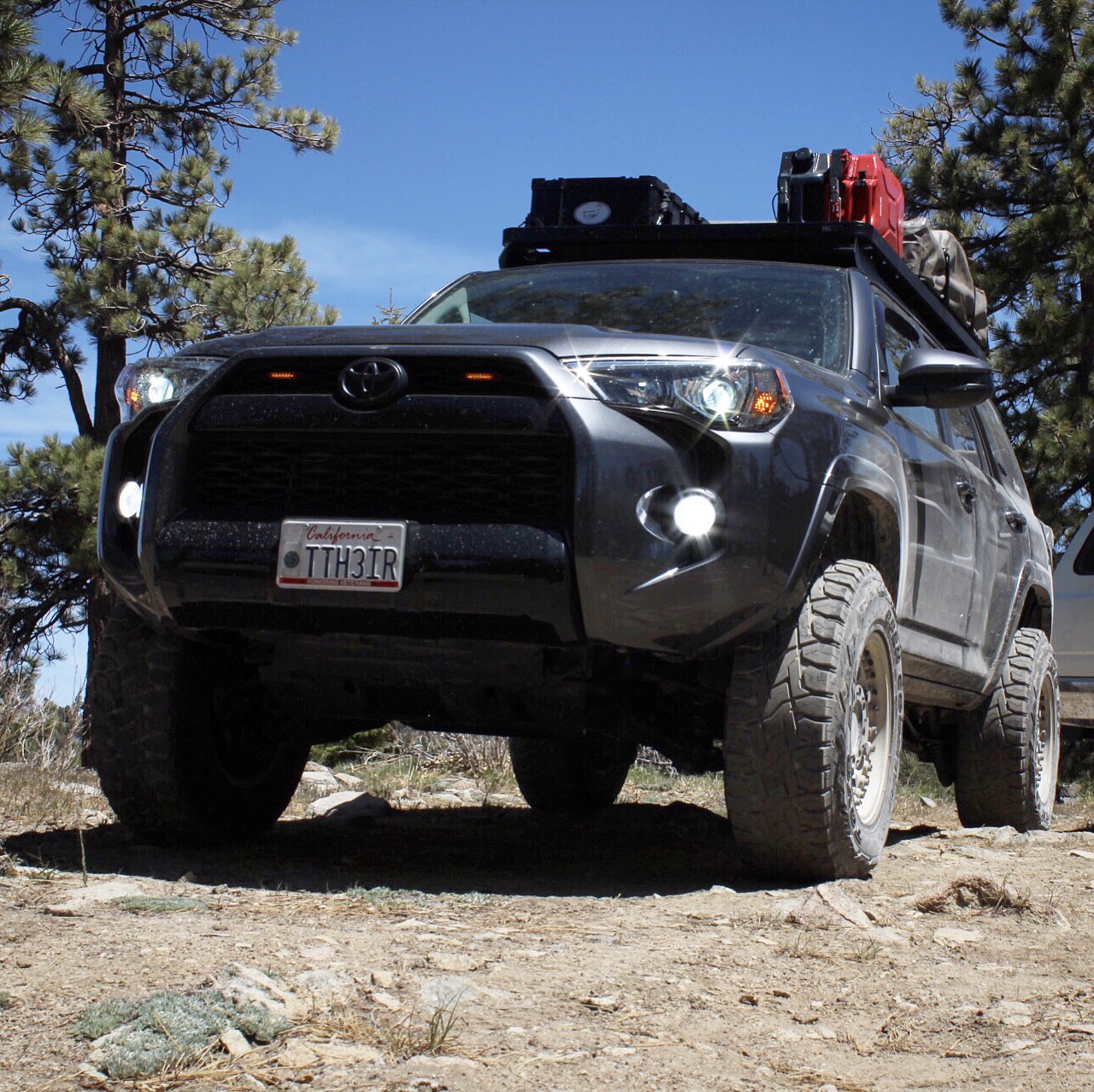 How may this positively impact the Overlanding crowd?
As I stated before, water is essential for survival. A human being can only last 3 days without water and it has been said that a human to be properly hydrated, will need to consume at least 64oz or .5 gallons a day. With that being said, you can go 8 days if you are by yourself with one fill up of the HydroBlu jerry can. If you are like me and carry a regular jerry can with you with water, you can now use that solely for the other items you need to rinse i.e. dishes, feet, surfboards, etc. Leave your drinking water needs to the HydroBlu.
What would I change?
Not much to be honest. It works how it was intended to. However, maybe some other color options in the future or a pressurized line to fill the jerry can up in low level streams? Just my thoughts on what can be added to an amazing device already.
---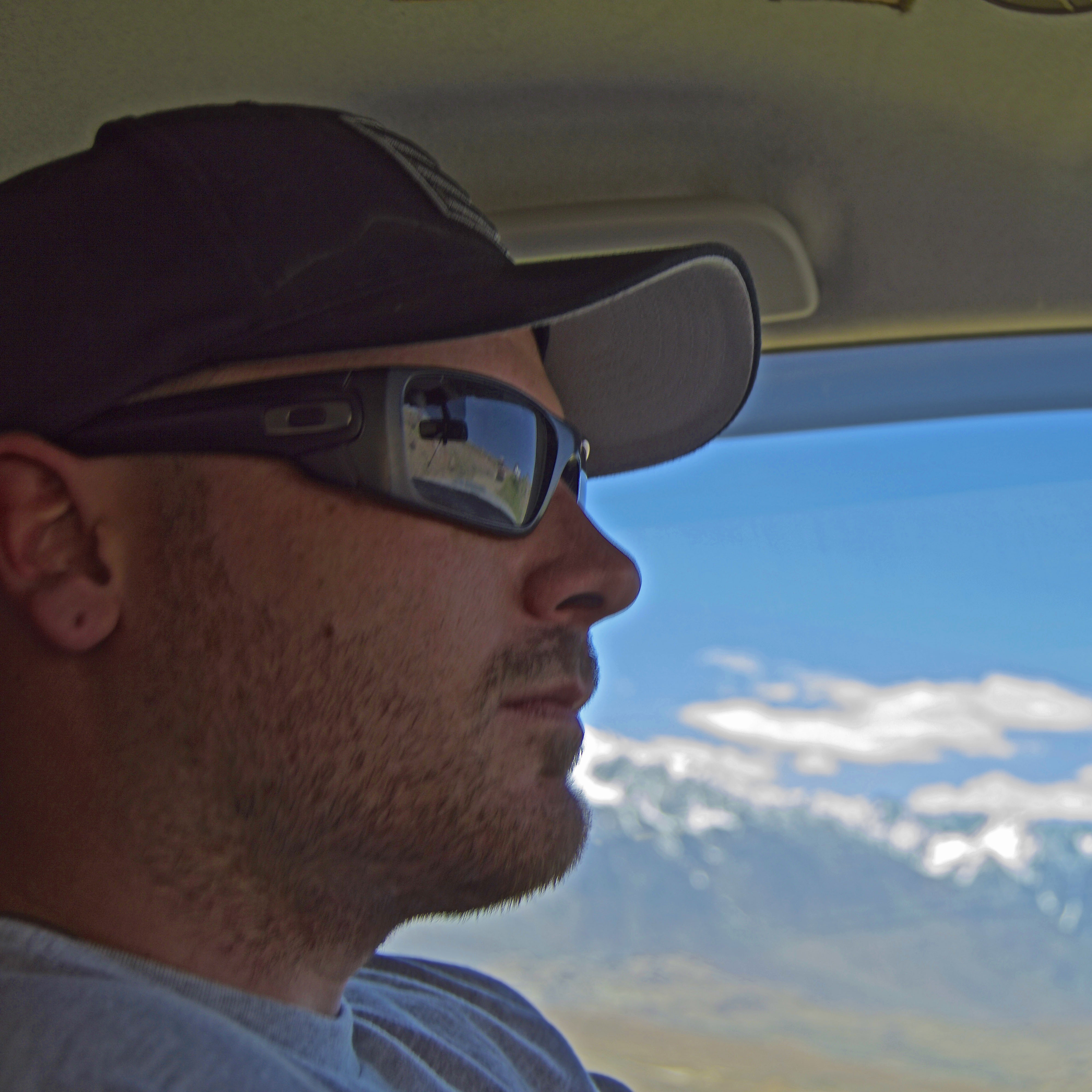 Get to Know Travis:
Travis is an Army vet and avid shooter. Although he is a new arrival to the overland culture he is quickly becoming an expert. As an Executive Protection Agent he has had the opportunity to travel and associate with many world influencers. Although he is new to the overland community he has become extensively tested and used products for several organizations. Follow Travis on his many trips at @travishess_