October 27, 2017 (Salt Lake City, UT) -- Keeping water filtration lightweight and simple water filter company HydroBlu has launched the Go Flow, a Water Gravity Bag compatible with other lightweight filters.
The Go Flow is a 10-liter roll-top style dry bag made of good grade Thermoplastic Polyurethane Plastic (TPU) that is filled with water and filtered through a quick connector and hose with a gravity filter such as the Versa Flow Water Filter. The entire gravity filter system can be packed into a small bag weighing 8.8 ounces and 9 ounces with the Versa Flow gravity filter.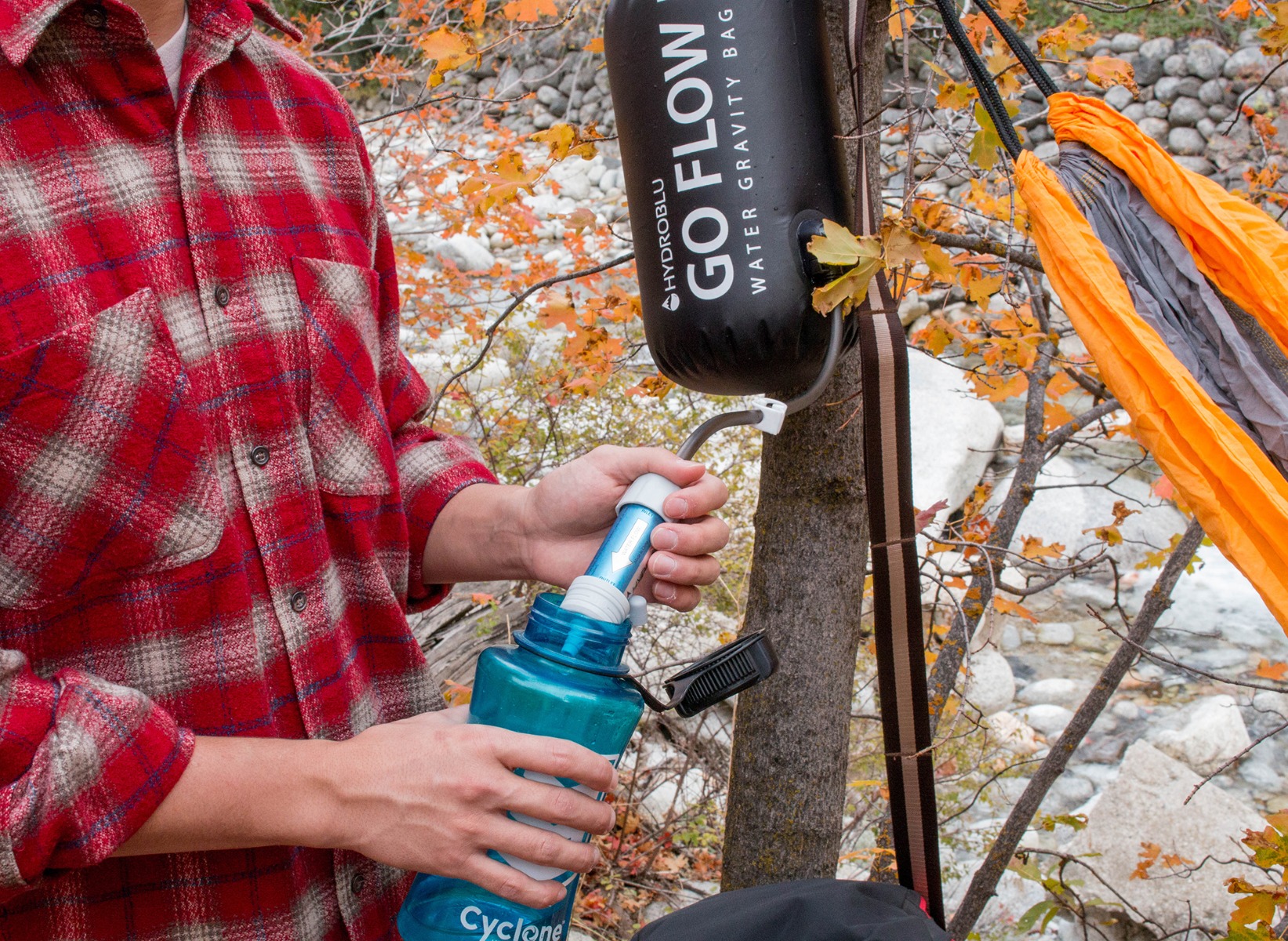 "The Go Flow is a simple. It's designed to light and compatible with any gravity filter," said Kirk Sample, HydroBlu Marketing Director. "No more pumping or sticking, simply fill the bag, place it in a tree, and let gravity do all the work."
The Go Flow water gravity bag connects to the Versa Flow water filter that removes 99.999% of bacteria, protozoan cysts, E. Coli, Giardia, Salmonella and more through HydroBlu's Ultra-Filtration Hollow Fiber Membrane.
Hollow Fiber Membrane utilizes size exclusion to removes unwanted contaminants. Hollow fiber is made of hollow tubes that have microscopic holes that measure 0.1 microns which allows water to pass through but contaminants are too large to pass through the small holes. This also allows the Versa Flow water filter a long life of 10,000 gallons in maintained.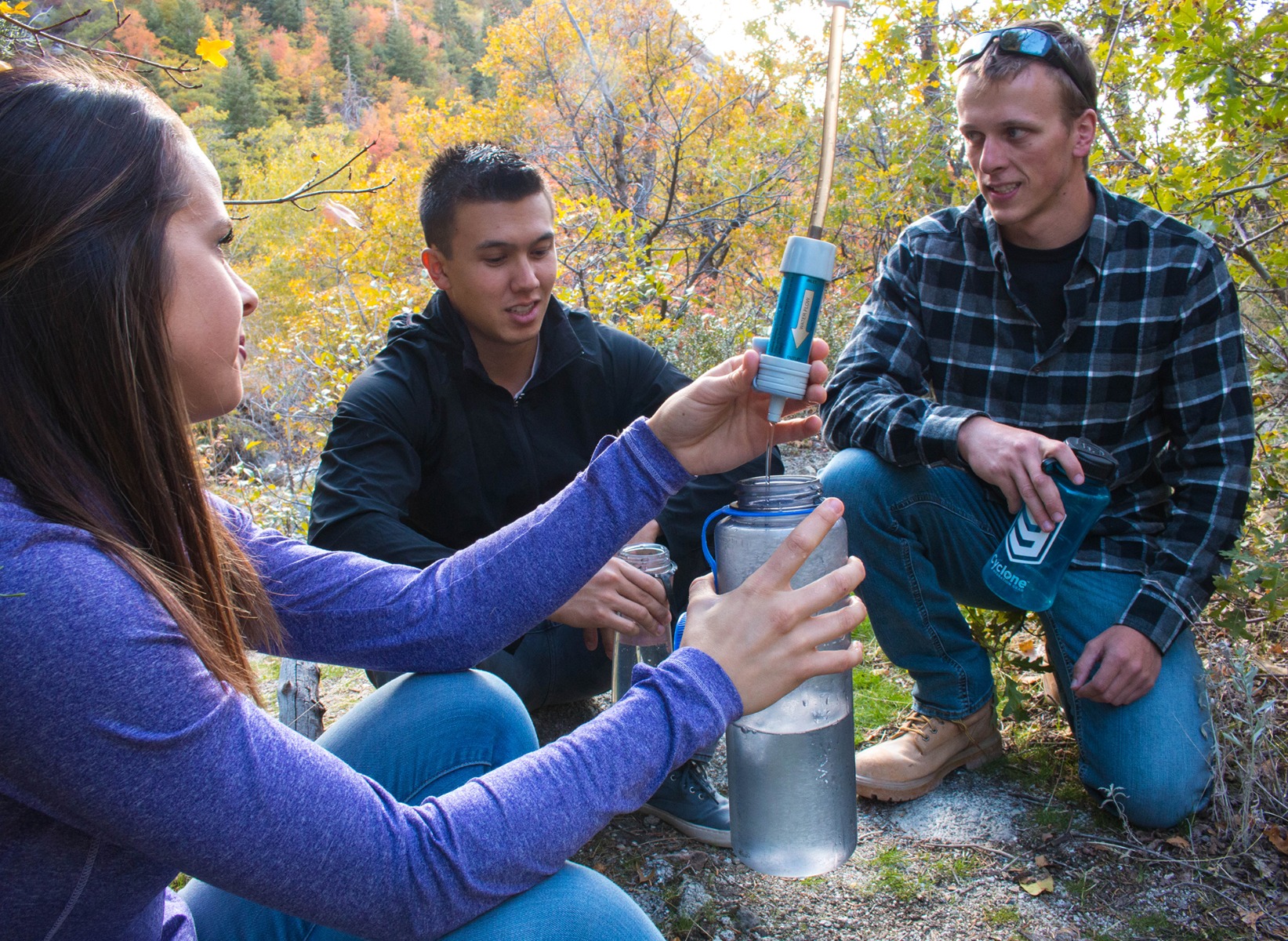 Backpacking, camping, and any outdoor activity can be more fully enjoyed as the Go Flow will save countless time pumping to filter water as it can fill a 16 oz. water bottle under a minute. The quick connect is located on the side of the bag to allow sediment to fall to the bottom and not into your gravity filter.
The Go Flow comes with a 35-inch detachable hose with quick connect as well as an adjustable nylon shoulder strap that can be removed. Using the Go Flow is easy and is done by filling the bag leaving 4-5" at the top of the bag, pinch the top closed, roll the top band over itself 2-4 times, fasten the buckle across the top, connect the shoulder strap and carry it to your camping spot.
In your campsite find a secure branch, disconnect one of the hook clamps, string the strap over the branch, and re-connect the hook clamp to the roll-top D-ring. Adjust the strap accordingly for the desired height.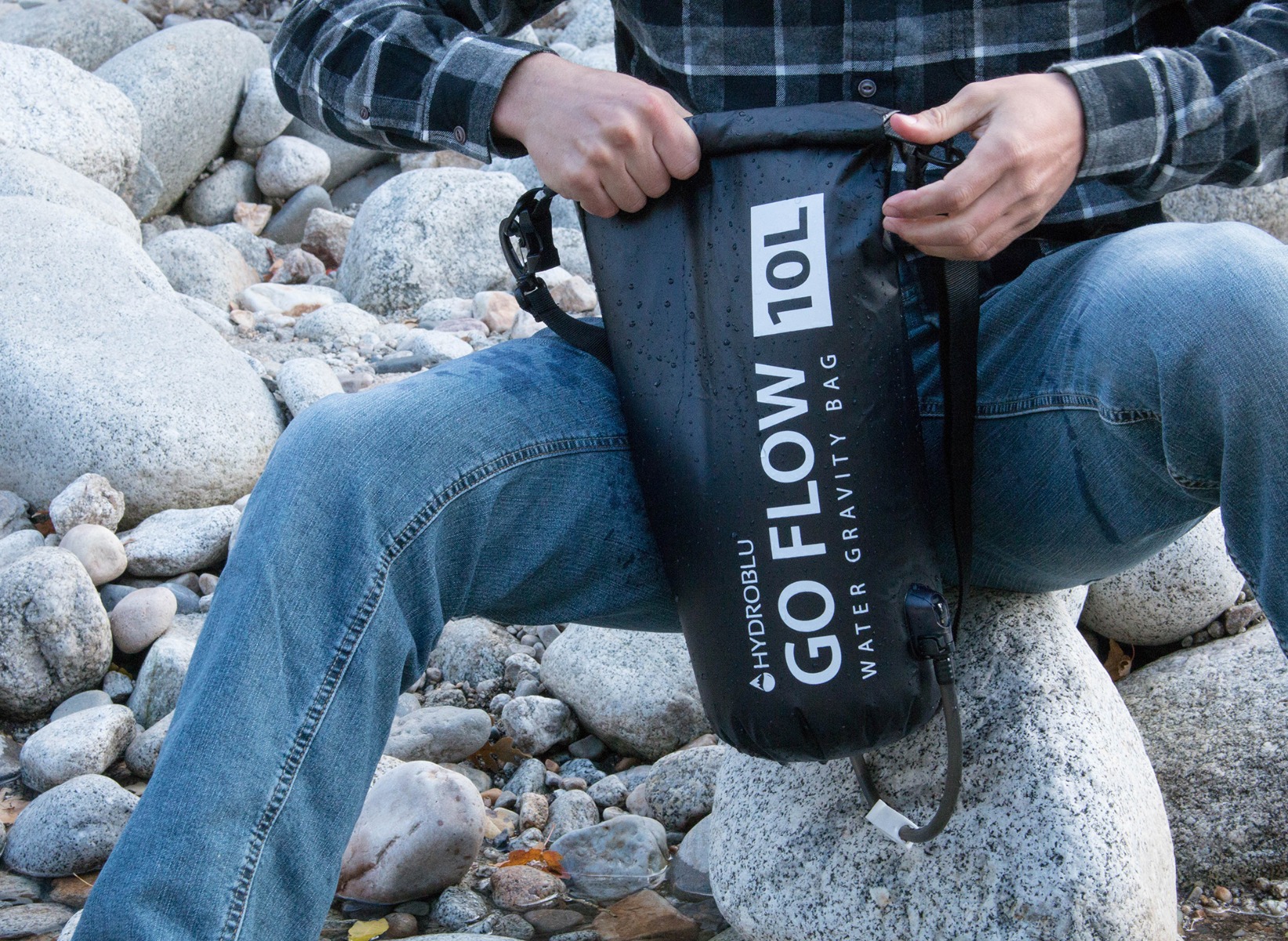 The Go Flow with Versa Flow water filter is the best option for backpacking, camping, and all your outdoor adventures.