Posted by Hailey Van Dyke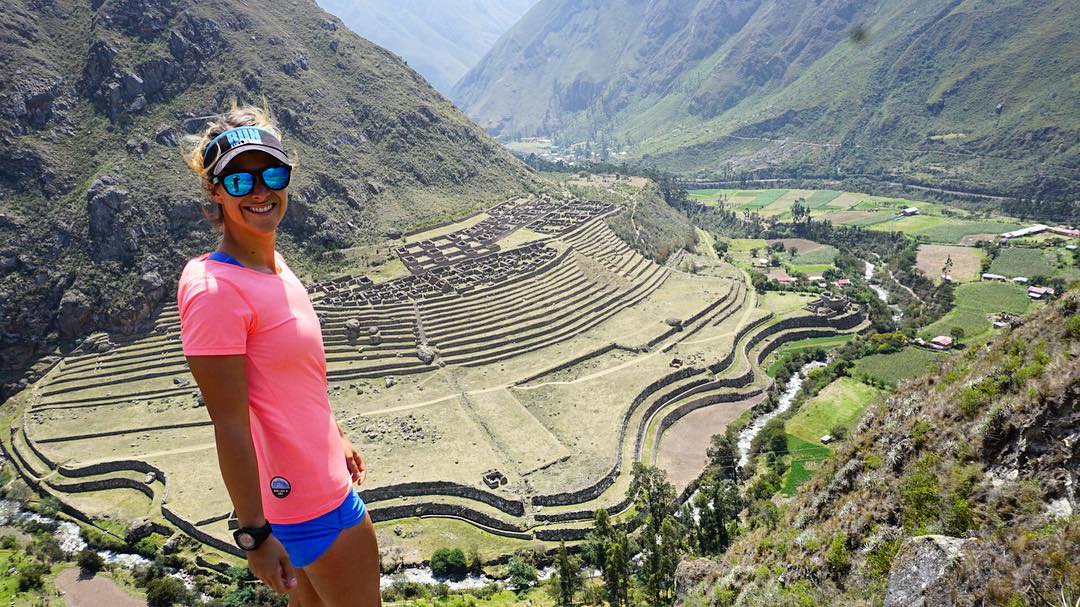 Hailey Van Dyk, is a Co-founder of Run Like a Girl. A community of female athletes who believe in encouraging others to live life with passion.They share incredible stories of achievement and a life of fitness and health. Hailey keeps us inspired as a trail runner, dog lover, awesome wife, ER nurse, and traveller. She took a few moments to give us some great insight to living healthy, conquering your fears and how empowering chasing adventures can be with RLAG, while staying hydrated with HydroBlu.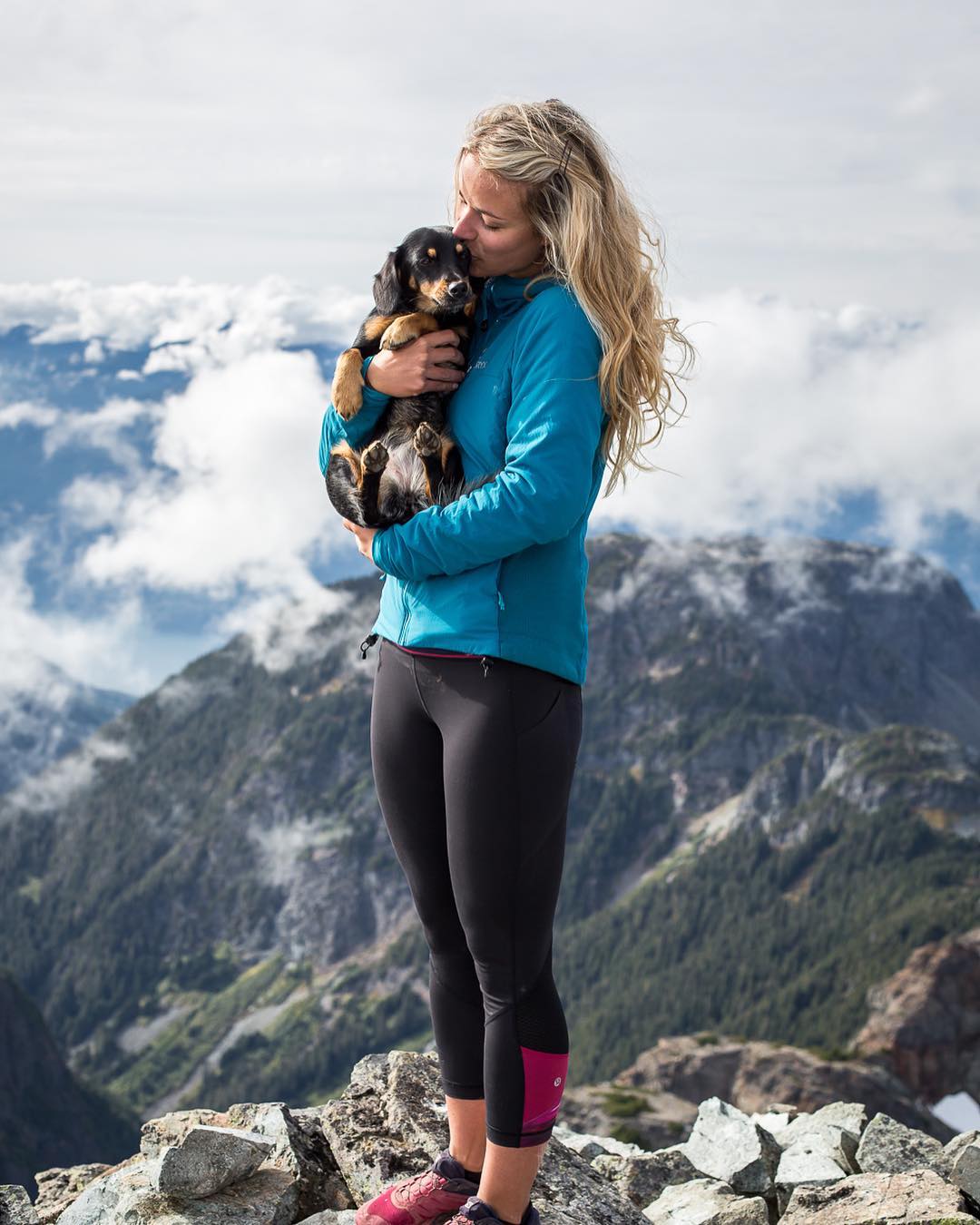 How did your Organization begin?
"Courtney and I stared Run Like a Girl as a way to show our friends and families what we were doing to stay active, what we were eating and all our adventures. It was just a Facebook page with a few followers at the beginning. We then entered a contest through the brand 'Arcterxy' and had a photo featured by them. From there, Run Like A Girl exploded into the international community it is now. We've grown into a multi-functional community, offering all kinds of services to people all around the world. Something that is very important to us is giving back to our community and supporting various charities. All of our races that we have hosted, the proceeds are always donated. We have contributed to the Canadian Breast Cancer Society, Mental Health Foundation, and Spinal Cord Injury BC. We also work with our local trail organizations and host meet up runs by donation and we give the money to our local trail builders."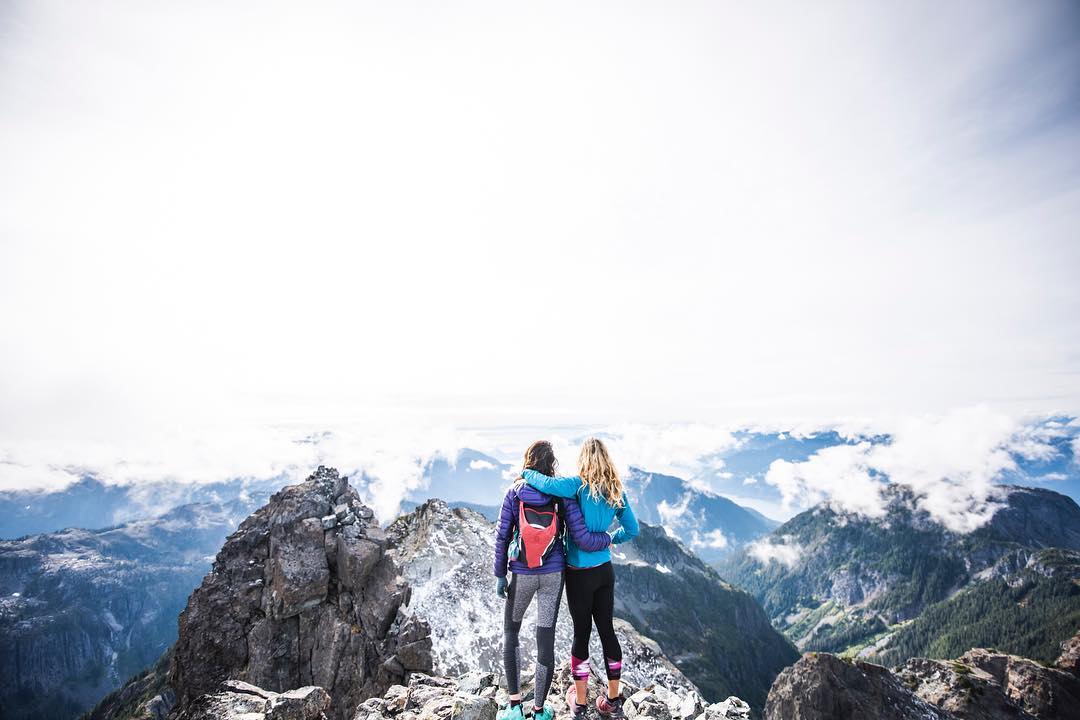 How did you start in the world of running?
"I started running about 6 years ago. I went straight from absolutely hating my first half marathon to signing up for my first full marathon in a year. I completed my first trail marathon on my 23rd birthday and haven't looked back since. I have taken about a year off racing because of an injury and some minor healthy issues and just generally feeling a little burnt out from running. The longer you do this sport, the more you realize that you need to listen to your body if you want to make this a long term relationship!"
Great advice! What keeps you going?
"I have achieved so many things that I am so proud of. Of course not all of my achievements are races. I summited 6 high mountains above 4500m in Ecuador in 2 weeks last January. That felt like a huge accomplishment as it was completely out of my comfort zone and something very new to me. I have completed a 7 day adventure race with mountain biking, kayaking, rope work and trekking in South Africa. I completed and came 4th over all at the Coastal Challenge 6 day stage race in Costa Rica. I have done the 7 day 255Km Transalpine Race from Germany to Austria and Italy. I have completed numerous 50km and smaller races. I think what I am most proud of is that I don't let my fears stop me. I am terrified of mountain biking and rock climbing but I am learning to push through the fear."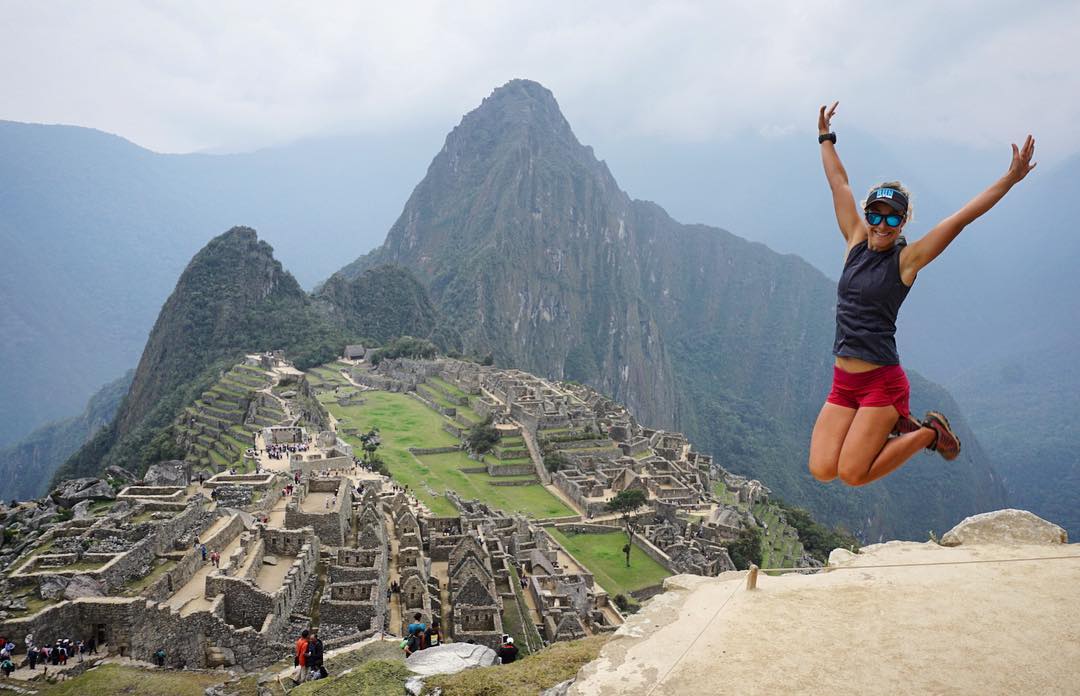 Have you experienced some rough moments along your trails?
"During my first ever expedition race, I got very sick. It wasn't until after the race when I was home in Canada that we realized how sick I was. I pushed on with my team mates, stopping to throw up and catch some sleep breaks when our teams navigator consulted the map. I made it to the final check point and we decided to take the rest of the night to sleep before finishing the final bike leg. I thought the worst was over when we started in a good position. Then, the sickness really hit me. I was crippled with the worst imaginable abdominal pain and was completely unable to keep anything down. I had to make the call to quit the race on the final day, with roughly 100km left to go. The finish line was so close!! It remains my one and only 'Did not finish'."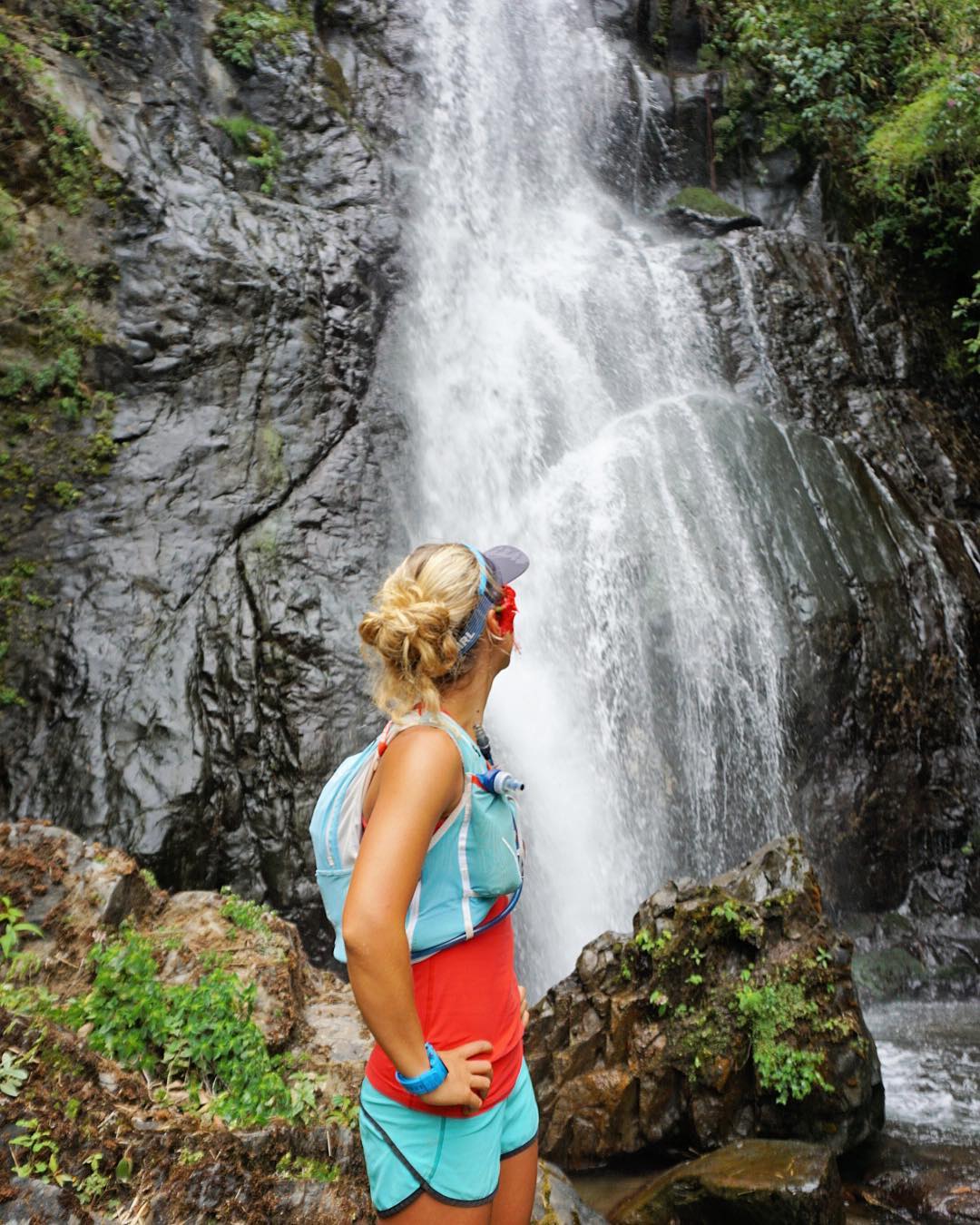 What has been a memorable moment for you?
Day three of the Transalpine 7 day stage race. It was the longest and most challenging stage of the whole race with over 3000M of climbing and 55km. It's a partner race you have to run with no more than 2 minutes between you for the entire race. My husband was my partner and it was such a wonderful experience for us to share together. I remember coming around a corner on this incredibly beautiful section with a massive ridge on a narrow trail, the peaks on our right, the view of the valley towns on our left. I caught up to him and he was stopped. I looked and he had tears in his eyes. He told me he couldn't believe how lucky we were to be experiencing this moment. It was such a special moment for us to have together."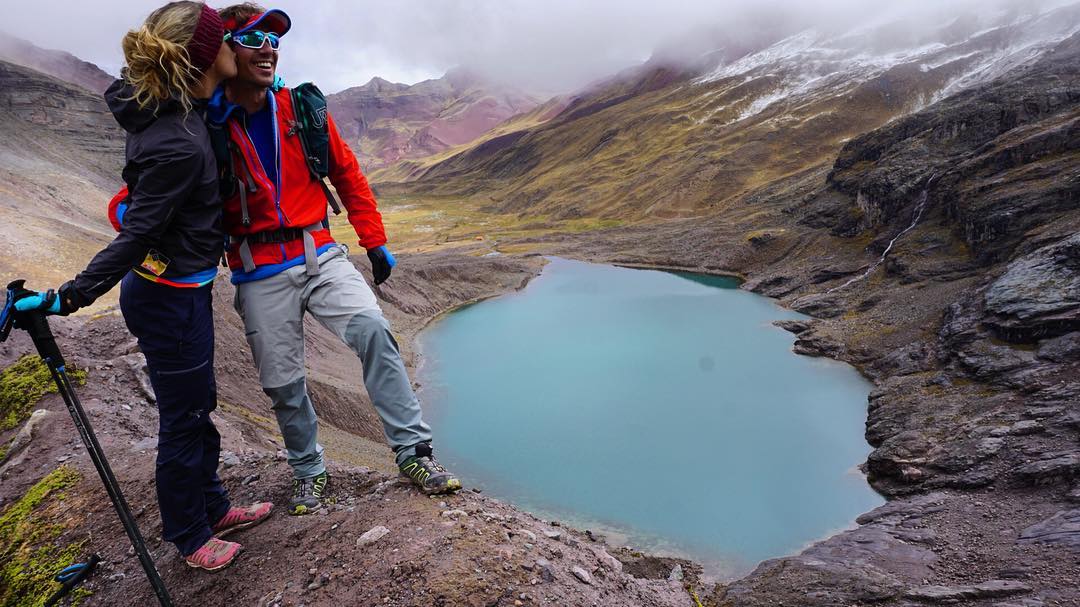 Sometimes it seems easier to quit, why continue?
Because there is no fun in quitting. No adventure, no achievement, no movements that fill your heart with so much joy you can't contain it all. Yeah it ishard to push through the pain and train your butt off week after week, but it is SO worth it.