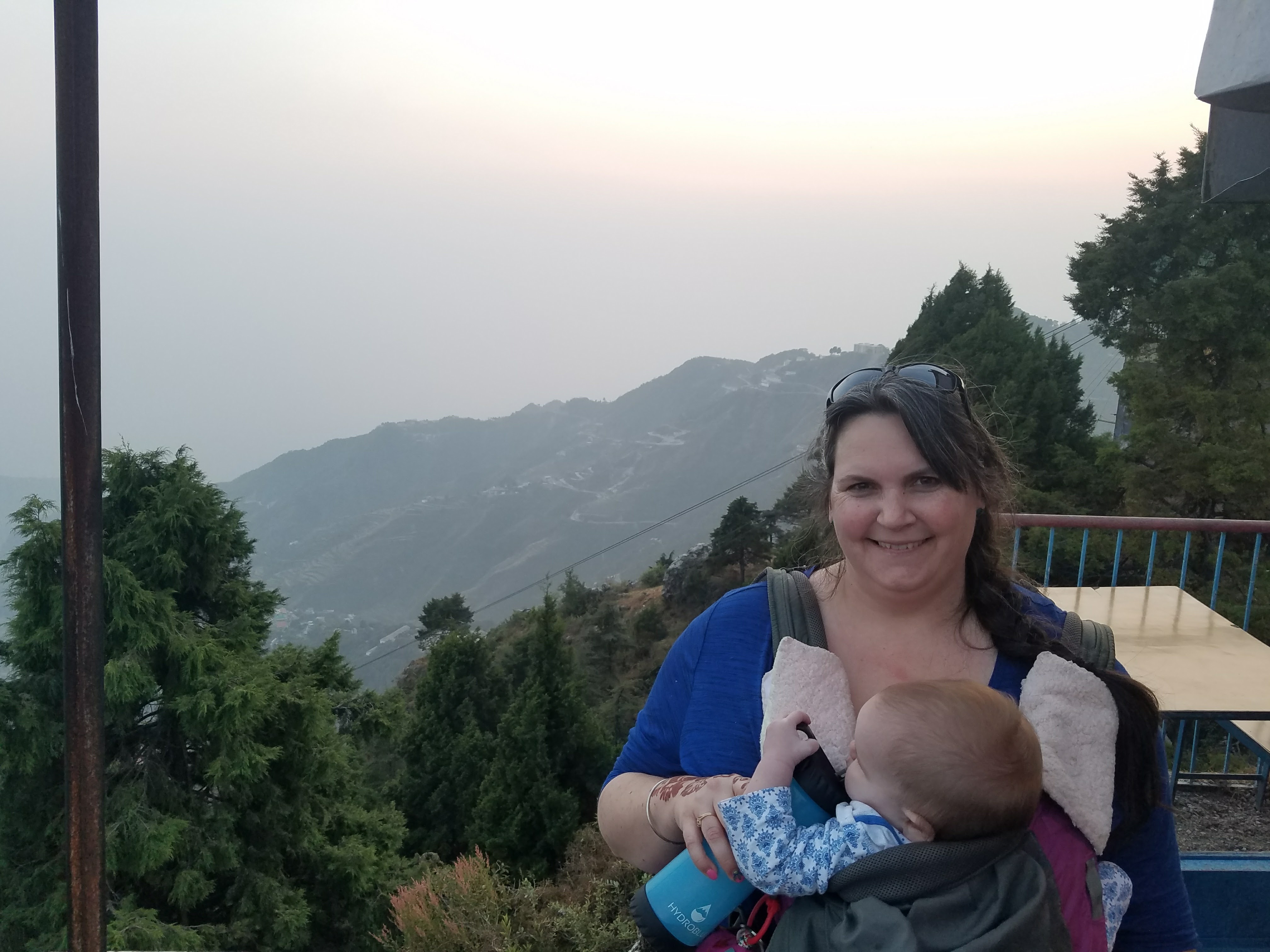 Want a little taste of India? Thanks to Jessica, she helps us step into this fun, exciting, friendly and vibrant culture. Your best friend getting married is a pretty good excuse to travel into India and appreciate the rituals in a Hindu wedding. While there, try some butter chicken, lassi, sugar cane or homemade chai! Watch out for wildlife like monkeys amongst the lush vegetation and breathtaking views. Where cities are made up of buildings stacked into steep hillsides, its people enveloped in brilliant colors, overwhelming exotic smells, and take no heed of traffic signals. On her travels, she got to experience all of this as she ate sweets, danced and met some incredible people.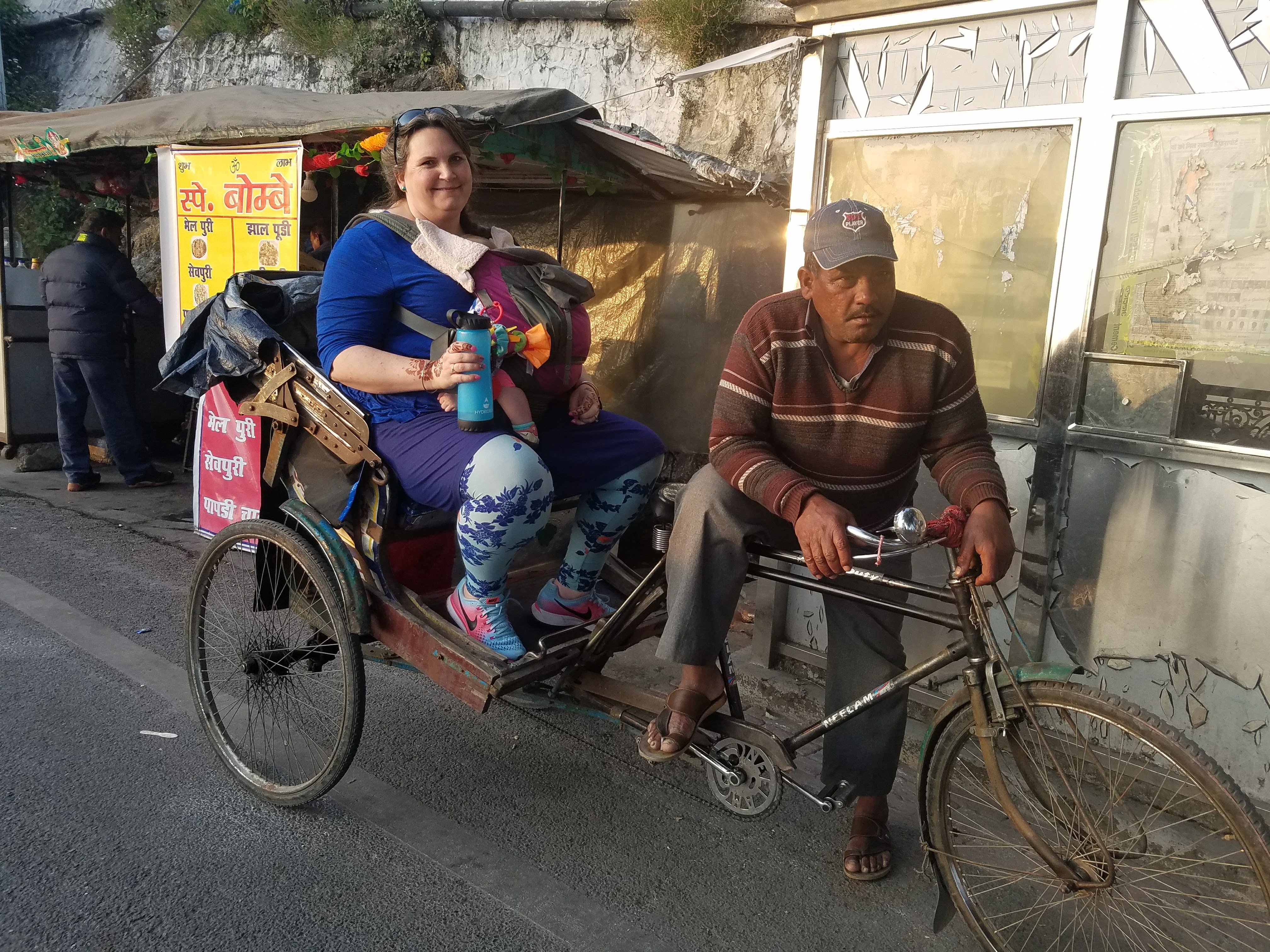 She highly recommends venturing to a little town called Mussoorie, near the Himilayas, on a beautiful mountainside. In Delhi, you can go to their temples and several other religious places to observe some of their spiritual experiences. Jessica suggests bringing a local from the community who knows the cultural cues to help you show honor and respect to their people.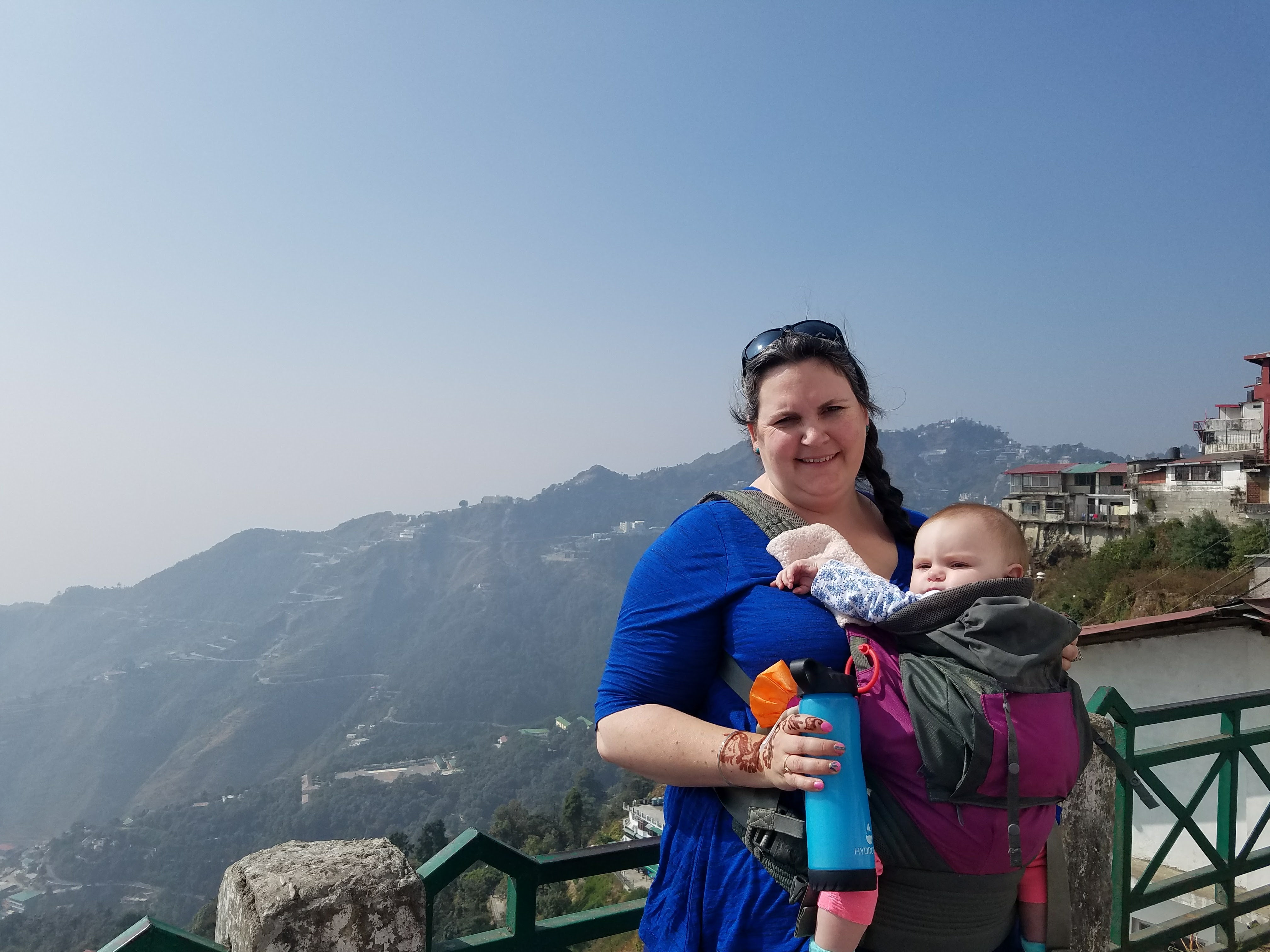 For her trip, Jessica really tried to look into where she was going and what was important for her to experience while she visited. Going by herself with her baby and having the support of her husband who would stay at home to watch their 3 year old son, she decided to do some research first. She read blogs, saw a travel doctor, and joined a Facebook group of adventurous travel parents for encouragement. Seeing that others had done something similar made her feel free to do it too. She urges you to make up your mind to have a good time, be smart, and be fearless! Most of all, just try to immerse yourself in the adventure and enjoy the experience.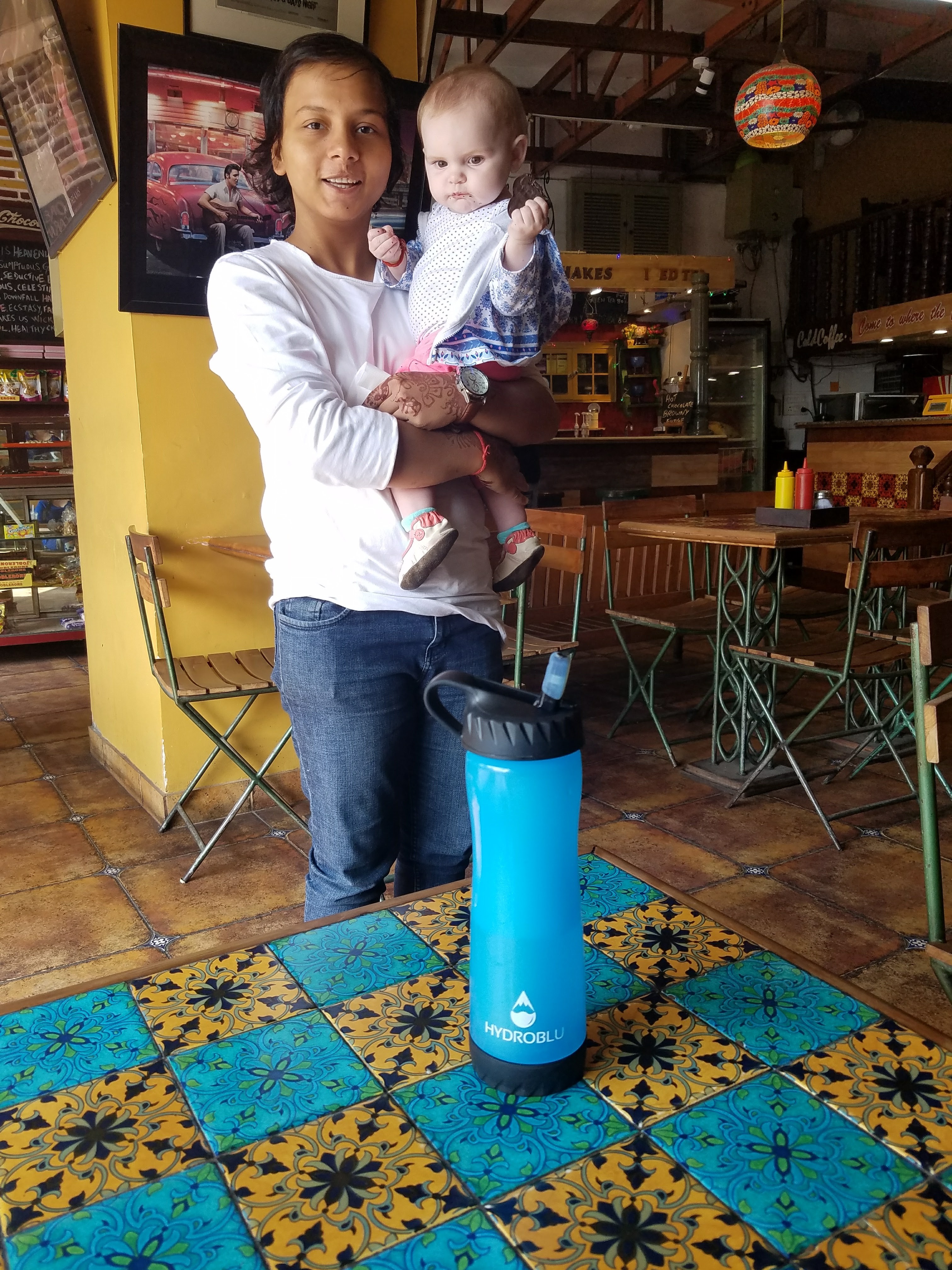 India has a bit of a different infrastructure when it comes to water cleanliness than in the US, with more people and less access to clean water, which is a necessity. The climate there can be very hot and pollution in the air can take a toll on the body if you're not staying hydrated. That's why for Jessica, taking the Clear Flow Water Bottle with the filter combo made her traveling so much easier. As a nursing mother bringing her 9 month old baby girl with her on their adventure, having clean water was key. It offered clean water for not only Jessica and her child to safely drink, but to also brush her teeth and clean her daughter's hands with. "She's at an age where her hands are constantly touching things and going in her mouth, so being sure that her hands were clean was a relief for me."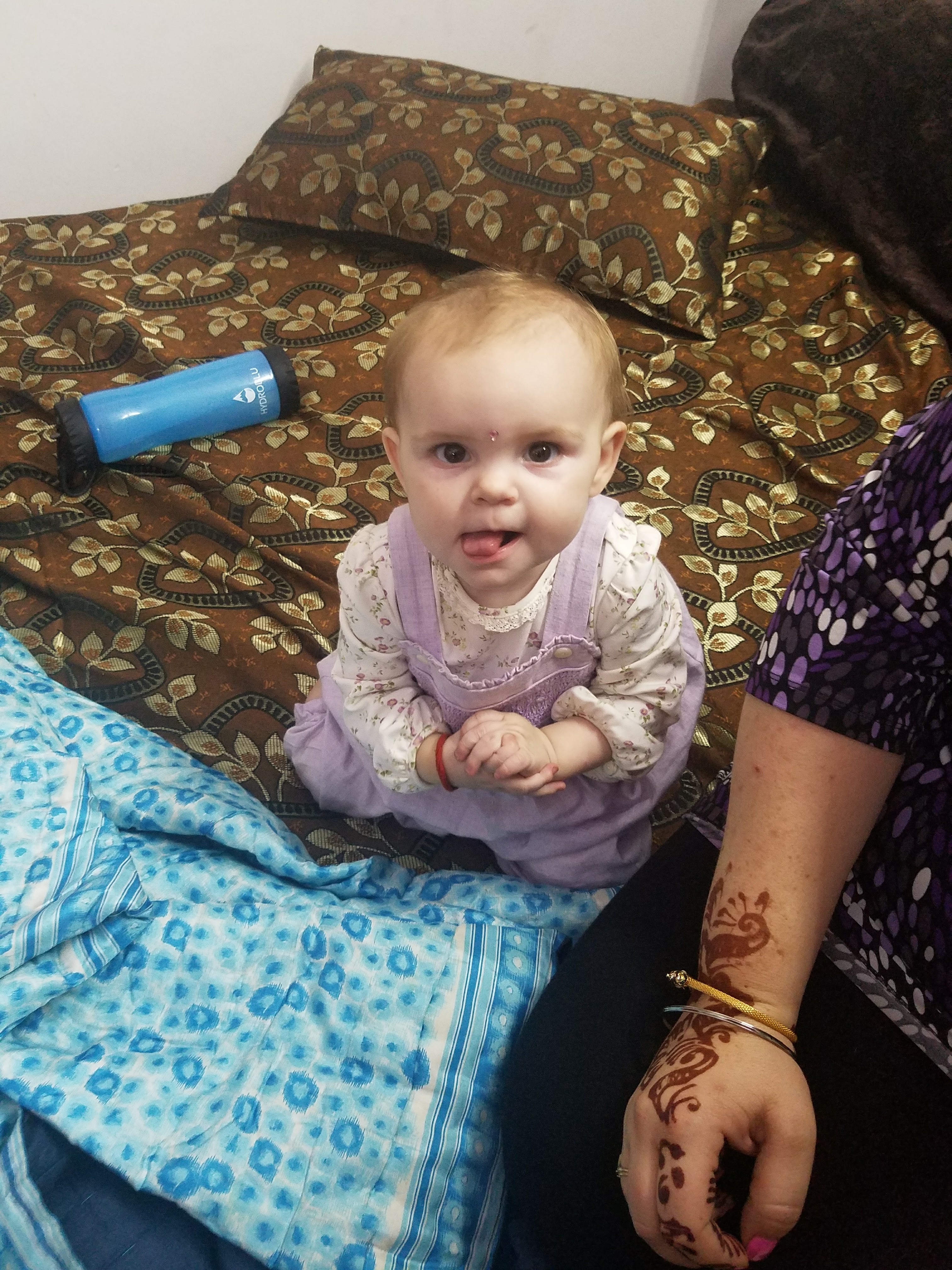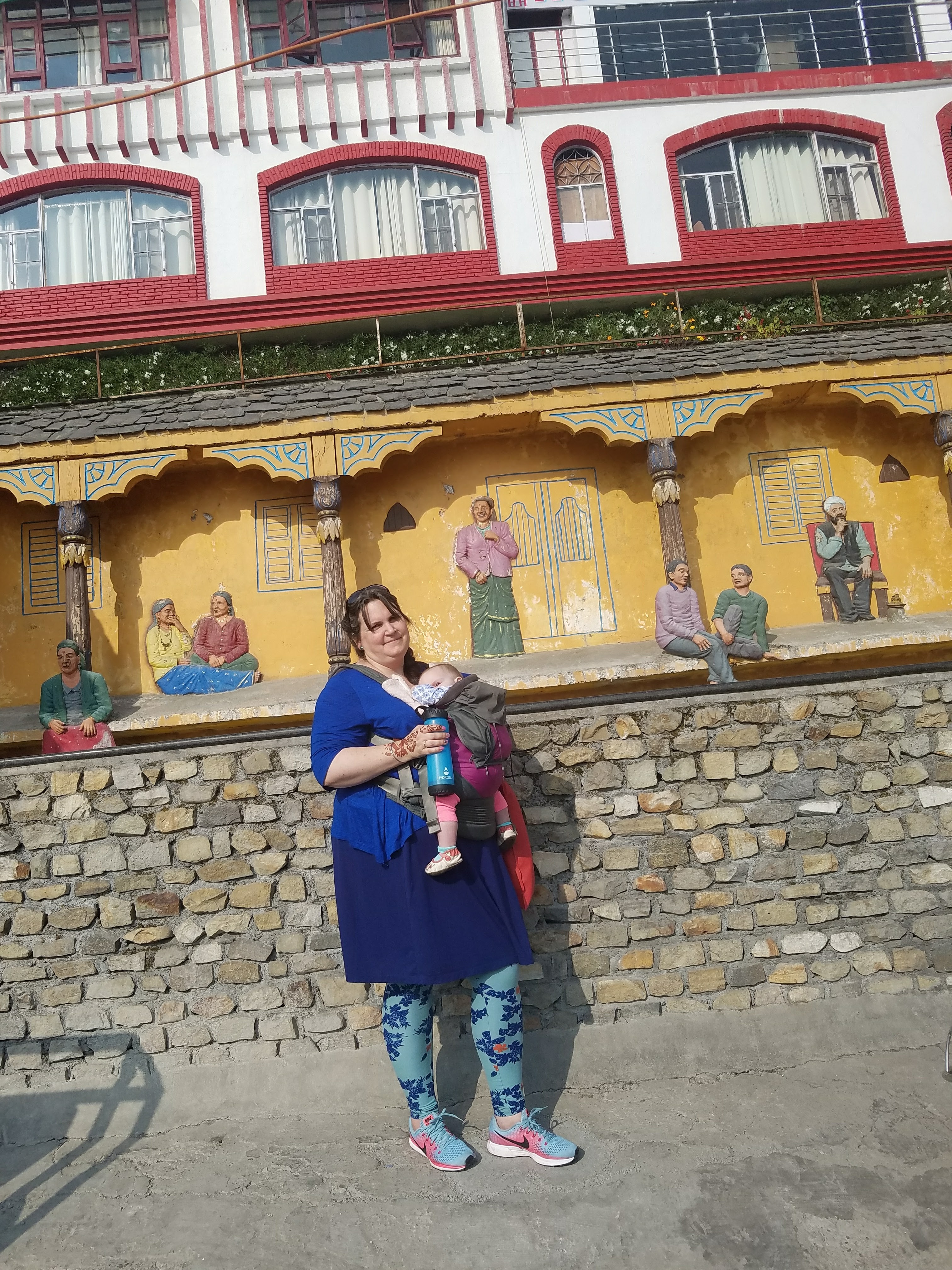 We asked Jessica what she liked most about the Clear Flow and being able to take it with her on her trip overseas:
"I love HydroBlu's sleek design and its ability to slip into the side pocket of my full backpack. It's a great size to provide enough water for a walk around town or a short hike, but easily refilled and not cumbersome if you want to be out all day. The filter system is simple and requires no extra effort to get working. The straw system is very easy to drink through, which was huge for me while traveling with a baby. She could drink from it without any trouble, which meant I didn't have to pack a separate bottle or cup for her."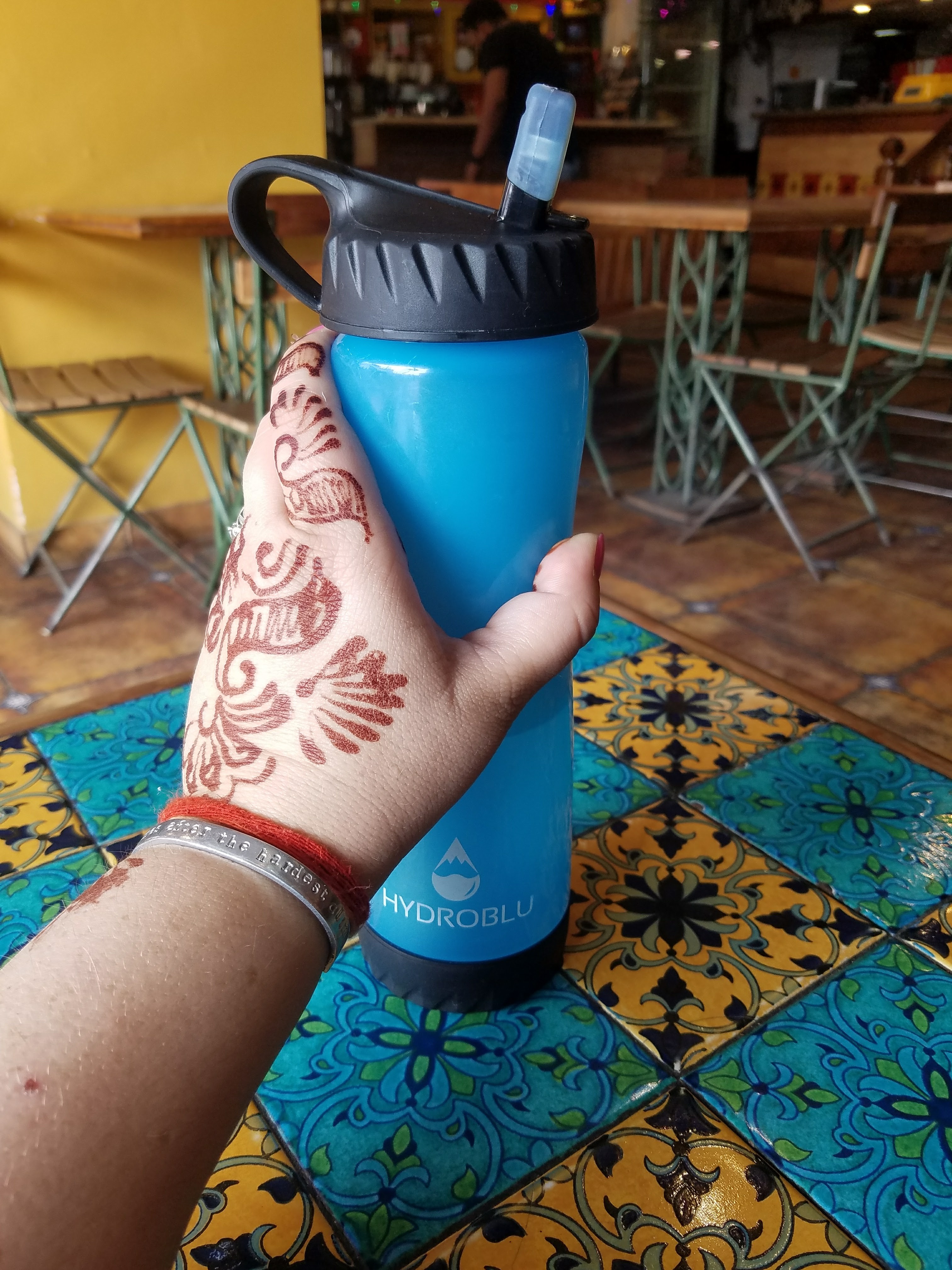 Jessica's lesson in traveling to far away places would have to be: "Go, experience, learn, grow, enjoy, embrace, and live life fully. It's worth it!"