Cycling seems like a daunting sport to get into. Lily Peck's father had been cycling and racing mountain bikes for years but it wasn't until she competed in her first race in 2013 that finally got her hooked for life. Here at HydroBlu her story intrigued us and we thought she might help us to get a little more insight into the world of cycling.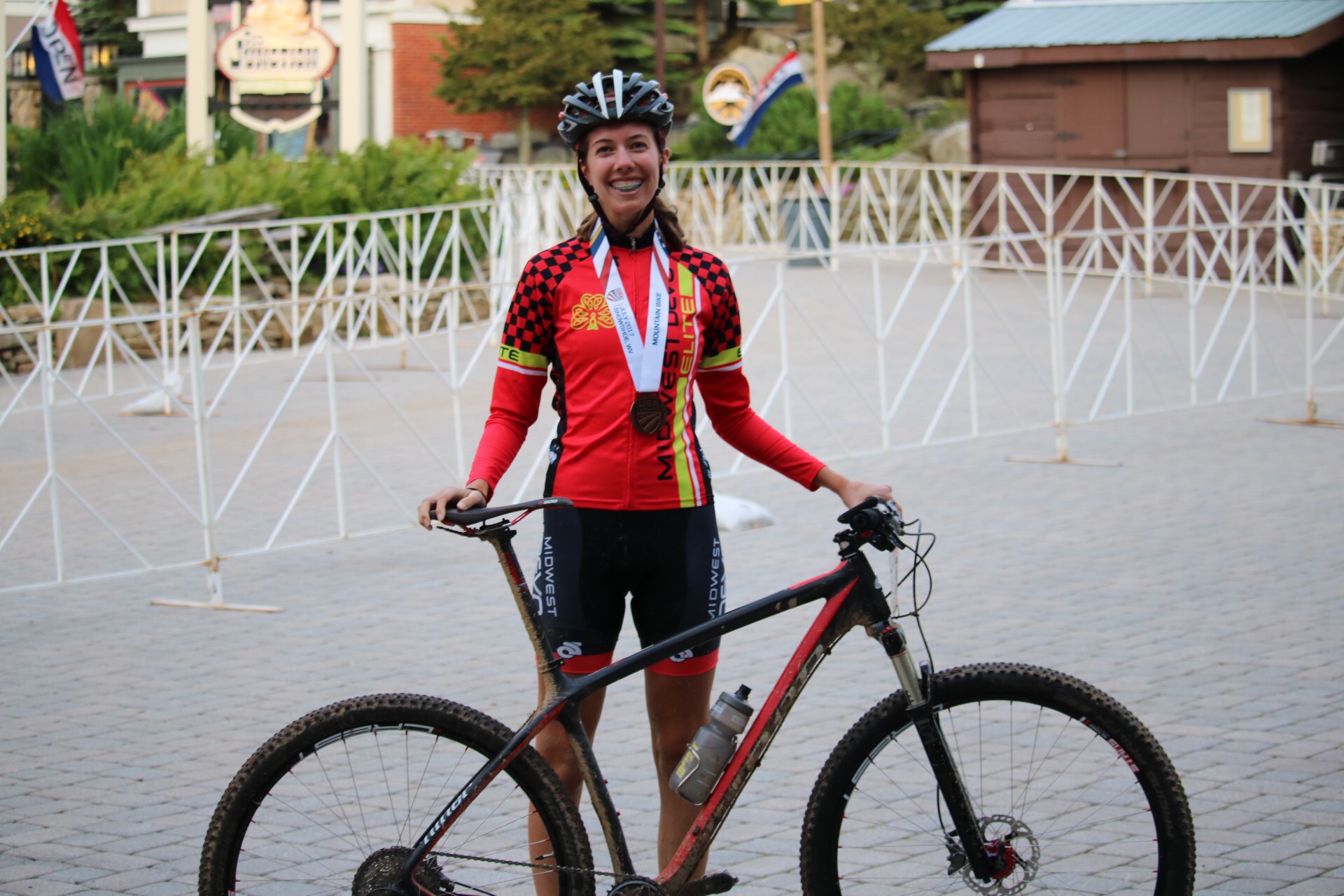 What was a memorable moment for you out there?
"It would have to be acing in the 2017 USA Cycling Short Track MTB National Championships in the summer. Having just finished a 2,000 ride across the country with a group called deCycles, I didn't expect much out of the race. I had the last call up to the start line and decided to just have fun with the race, planning on saving my legs for the next day's race. It only lasted 15 minutes, which was much shorter than I had ever raced before, but it felt like so much longer. By the end of the first lap I had moved up to somewhere around 5th place out of the over 25 girls in the race. I had never felt that strong during a race and, a few laps later, came across the line dead. My best friend, who had been sprinting around the course to cheer for me, was right past the line and ran up to hug me, informing me that I had placed 4th and that I was going to get to stand on the national podium and receive a nationals medal. It was the first time I had ever podiumed at nationals and was one of the most exciting moments of my racing career."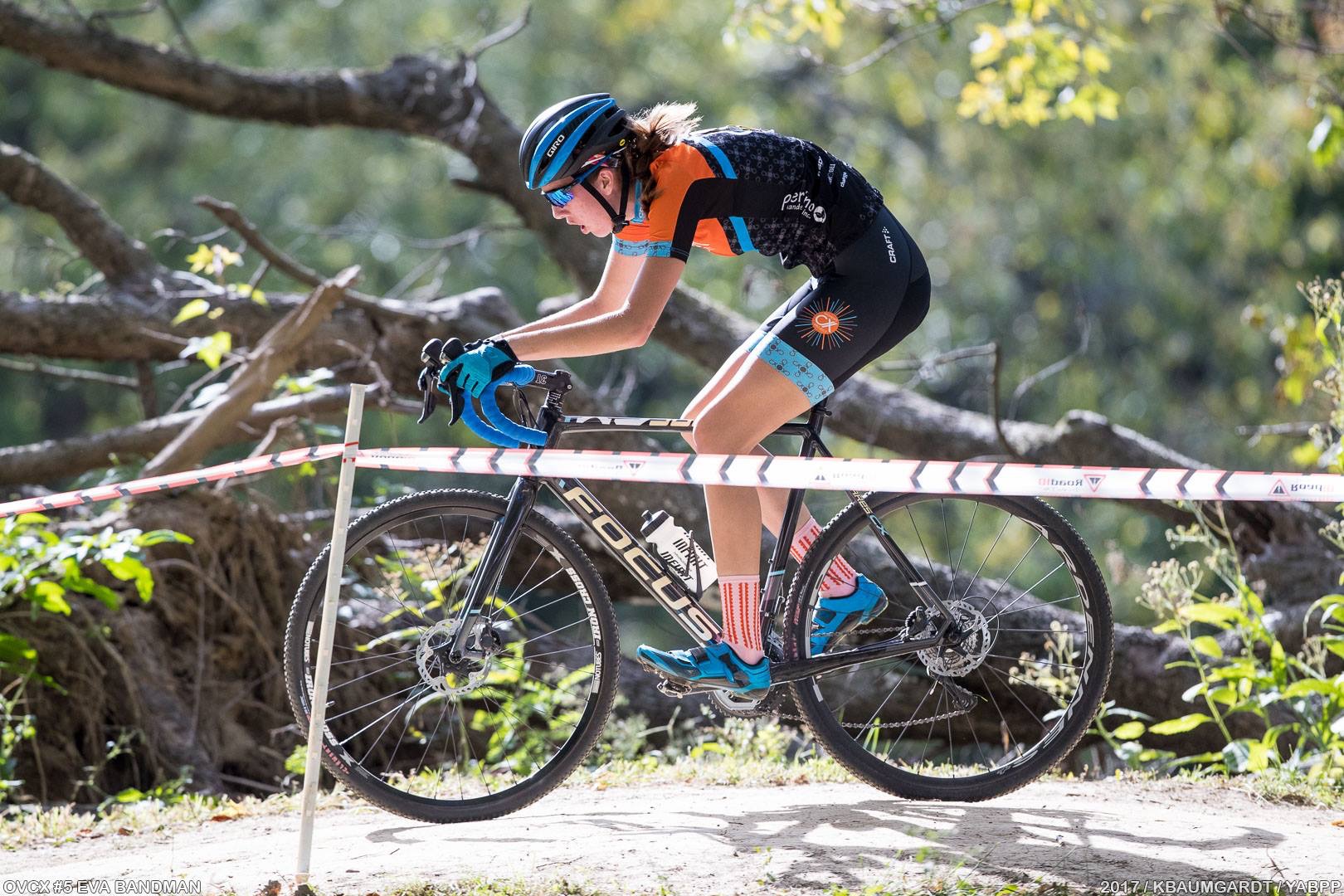 That's incredible! What kind of training do you have to do to prepare for races like these?
"My training typically consists of about 5 days on the bike a week. My workouts are typically 1-2 hours on weeknights and 1-4 hours or more on weekends, depending on what races I have coming up and if I have any races that weekend. From January to early summer I do mostly endurance rides, and from the middle of the summer to about December I more do interval training. I try to train outside as much as possible and head to different trails and courses throughout the season to ride. For busy or rainy nights, though, I usually will just ride inside on my stationary trainer."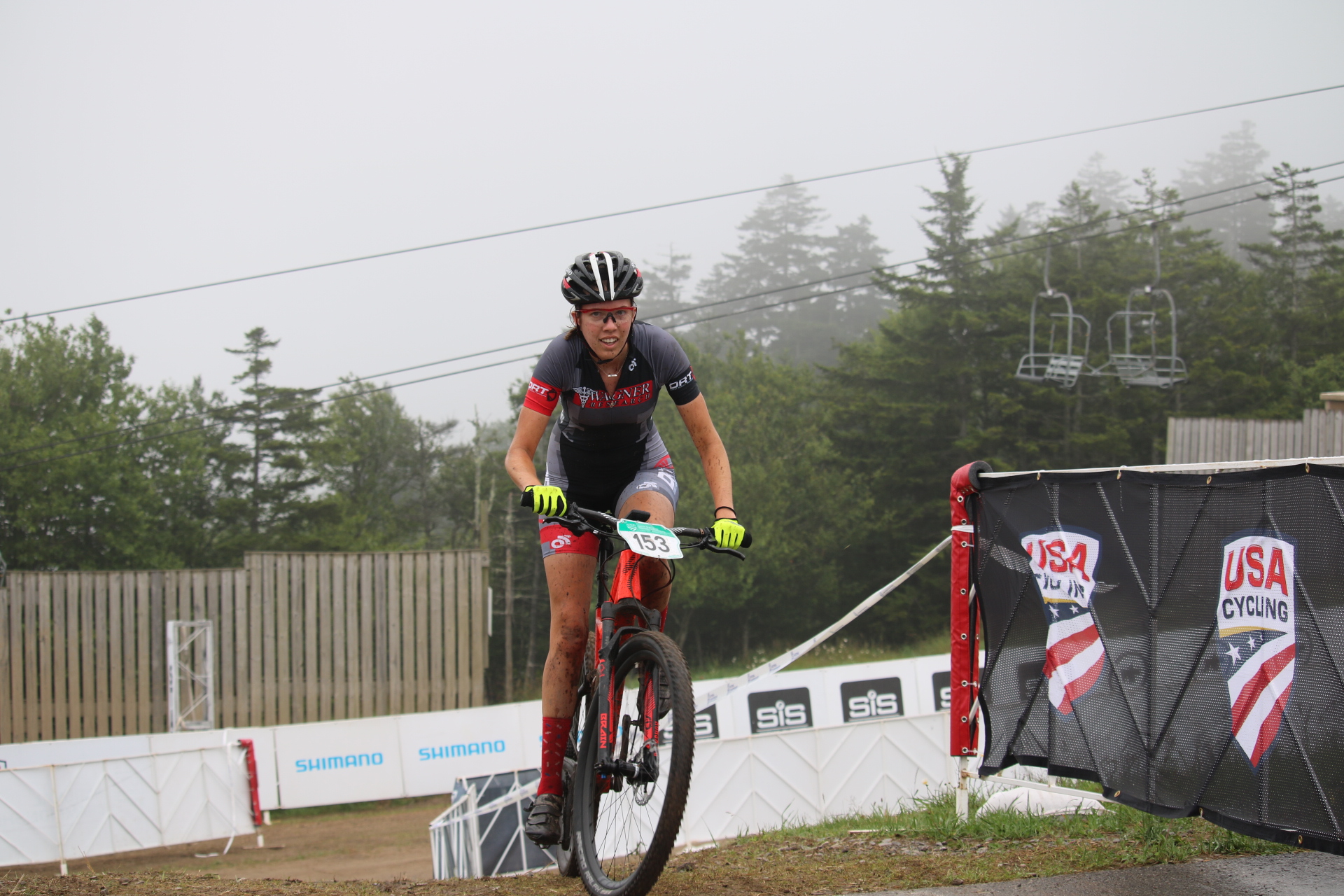 What has been your biggest hurdle would you say?
"The biggest hurdle to becoming active in my sport would probably be where I live. Though I'm located in the middle of three big racing scenes, it takes me about an hour for me to get to any trails, races, or places to train with my teammates. I've always been one of the only cyclists locally and spent years as one of the only girls racing in the state, so i've had to learn to train on my own quite a bit and adapt to the places I am able to practice locally (My high school's cross country course has become my go to cyclocross training location!). Luckily, however, my Dad has always been willing to be my training partner, and our small local cycling group has always made sure to help me do whatever rides I need- even if that means pulling me 25 MPH through a headwind for a couple hours!"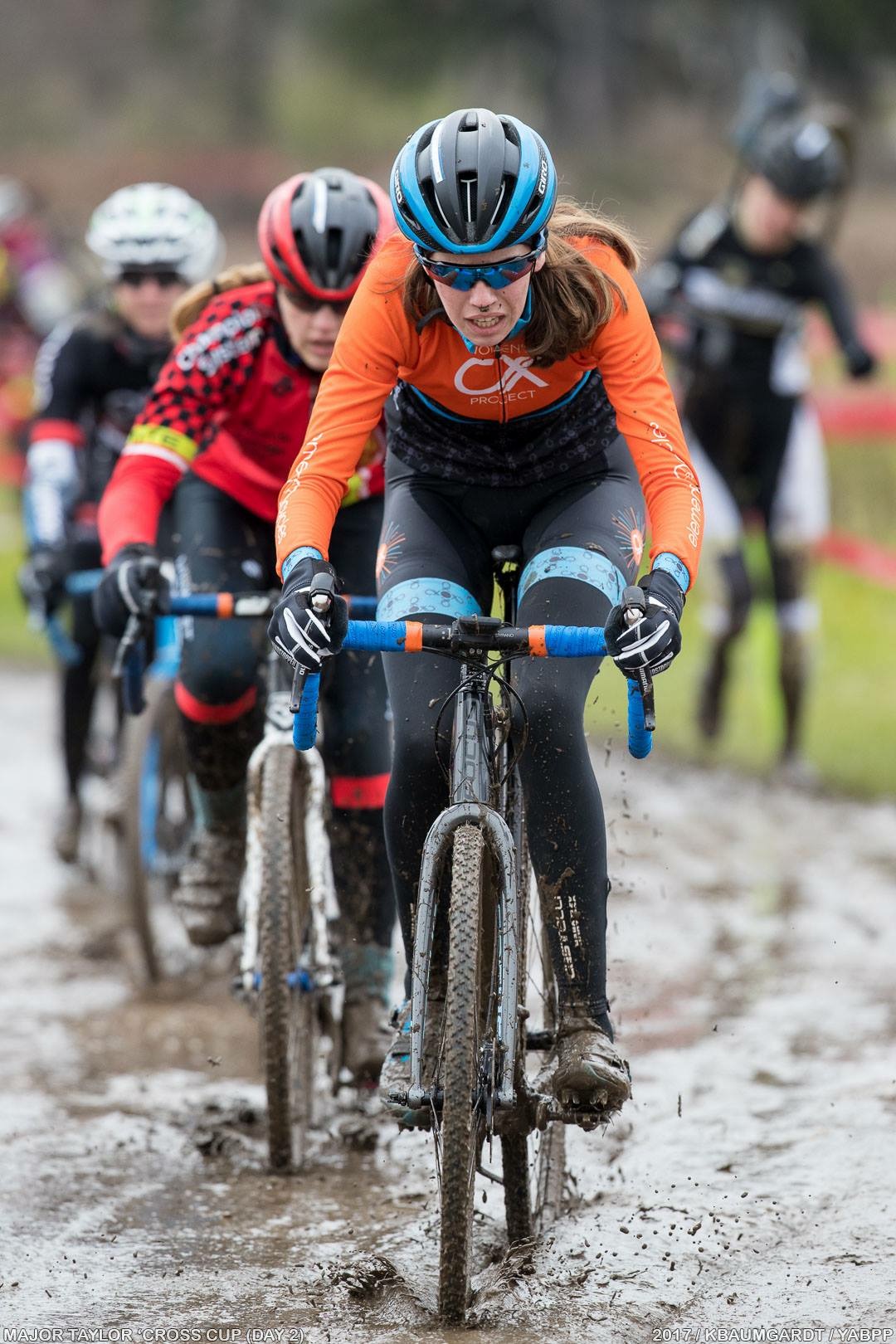 "Also, becoming active in my sport and being a female in a male dominated sport wasn't easy. Cycling is a sport that, though it has continued to greatly improve its equality over the years, is still very patriarchal. For my first few years of racing, I was one of the slim few junior girls racing at a high level regionally. That meant that I spent a lot of time having to race with the boys, and eventually moved up to the elite women category at age 14, while almost all the other women in the field were in their late twenties or older. Luckily this meant that I was exposed to elite racing at a young age, however it was always hard being surrounded by so many older individuals, or being the only girl in the group. The last few years our local girls group has become huge and we finally have several top level racing girls, which make races so much more fun.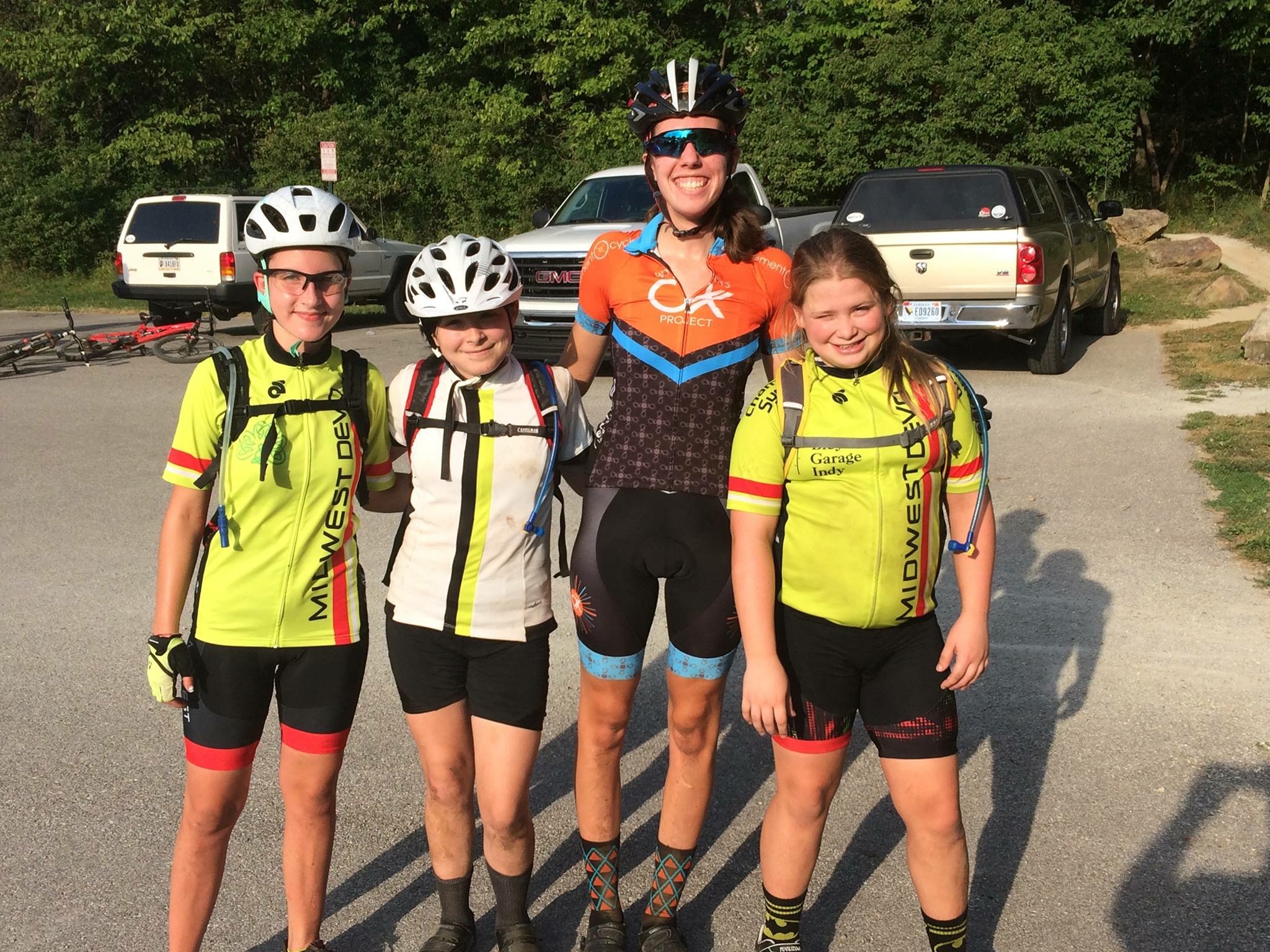 How does HydroBlu factor into your races?
"HydroBlu makes hydration so much easier, cleaner, and more fun! Many times at races and during training rides, I'll have to get water from some pretty sketchy places, everywhere from park spickets to wells to dirty bathroom sinks. This has led to many times in the past where I ended up drinking somewhat funky tasting water due to having no other options. Having the filter in my HydroBlu bottle allows me to know that the water I'm drink is clean and safe, as well as removes the need to suffer through nasty tasting water. With HydroBlu I'm able to have clean and safe water wherever I am across the country and am able to focus on the more important parts of racing and training rides, not questioning that weird taste in my bottle. Thank you HydroBlu!"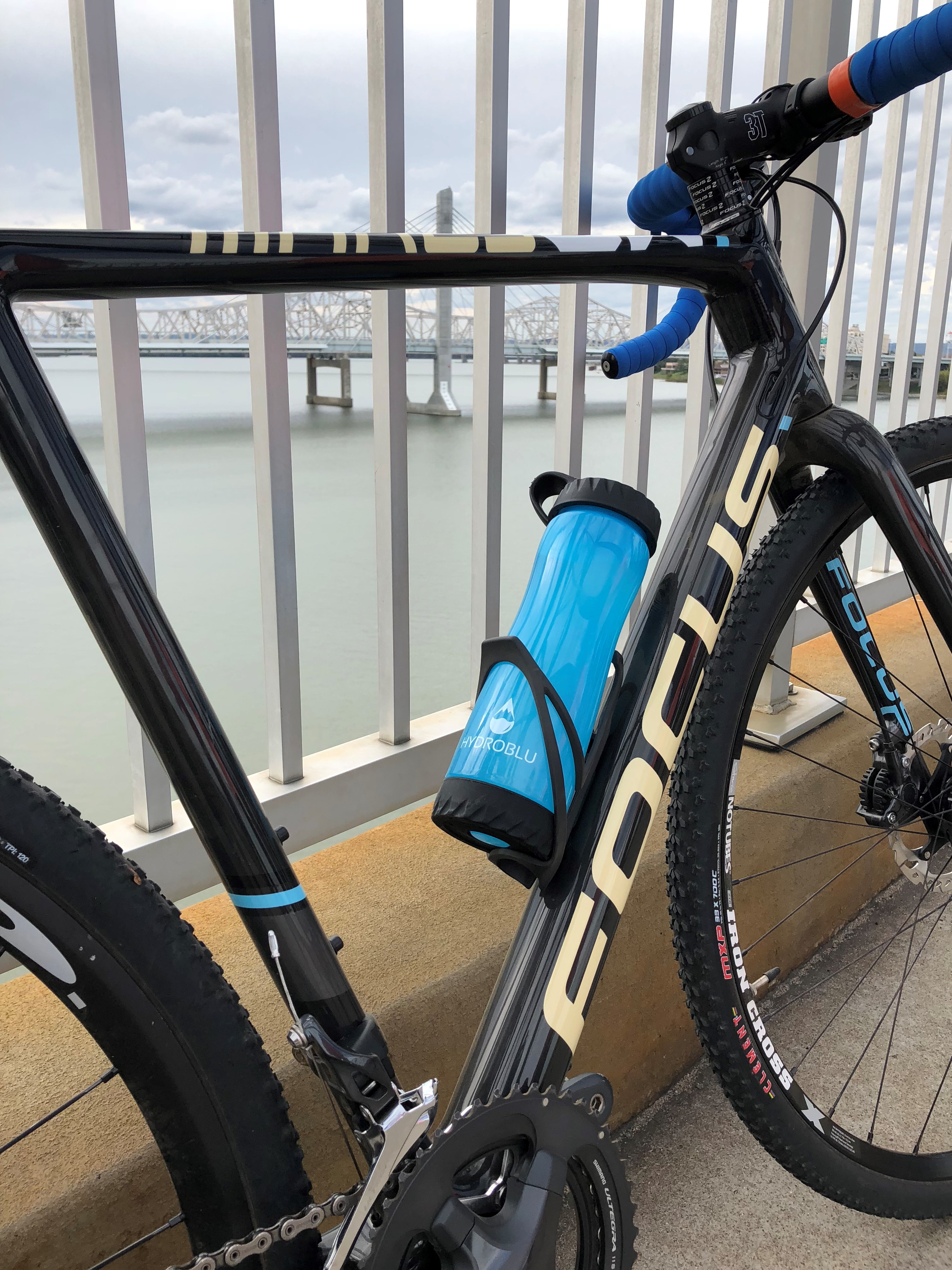 What would you say you like most about HydroBlu and your Clear Flow?
"I love how well HydroBlu's products work, as well as how useful they are. When I first received my HydroBlu bottle, I figured it was only useful for people out in the wilderness trying to drink really dirty water. With the first sip from the bottle, I realized how wrong I was. I decided to test out how much HydroBlu's filter would change the taste of tap water, figuring the difference wouldn't be noticeable. I filled up a glass of tap water and my bottle and took a sip of each. The HydroBlu water tasted so much more clean and made my house's tap water taste good, something I didn't think was possible. HydroBlu's products are so applicable to everyday life and allow you to have clean water all the time, even if you are just at school or work, which is absolutely awesome. I'm still amazed every time I use my bottle at just how well it filters the water.
I also love how kind the staff of HydroBlu is, their efforts to help end the world water crisis, and their mission as a small and direct business. HydroBlu has been so kind since I began working with them! Seeing their products helping individuals in other countries is so inspirational! And knowing that their products come from them rather than a large franchise store makes their company feel so much more personal!"